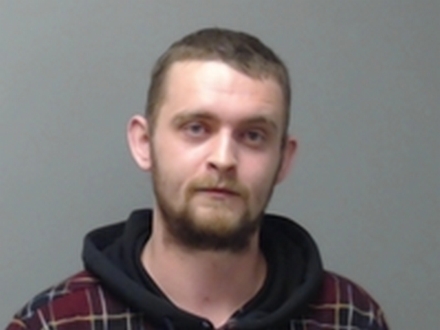 Photo: Matthew Ryan Cooney
A 25-year-old man who was hired by a recent widow to help around her farm and ended up charged with stealing a number of items from the woman appeared in Baxter County Circuit Court Thursday.
Matthew Ryan Cooney, who lists a Midway address on his bail bond papers, was set to accept a plea offer from the state but Circuit Judge John Putman didn't approve.
The judge said the negotiated plea called for a penalty he termed "awfully light." He ordered attorneys for the state and defense to take another look at the terms.
Cooney was ordered to reappear in circuit court Nov. 19.
According to the probable cause affidavit, the victim hired Cooney in the early part of this year.
The victim told authorities the first thing found missing was a riding mower, valued at approximately $3,000.
When the victim contacted Cooney, he said he had taken it to have the blades sharpened.
The victim told him to return it as soon as possible. When investigators interviewed the victim in March, the mower had not been returned.
A tractor was the next thing to disappear. The tractor belonged to the victim's nephew who left it on his aunt's property to use when needed.
The nephew found his missing tractor being offered for sale by Cooney on a social media site.
He contacted Cooney and told him to take the tractor off the site and return it to his aunt's farm, which he did.
According to the probable cause affidavit, Cooney contacted the nephew later and asked to use the tractor to move some rocks on the farm.
The nephew said he could, but only if the machine was not taken off his aunt's property.
The next time the nephew came to the farm, the tractor was gone. This time, it was located in Moody, Missouri, where Cooney is alleged to have sold it to a man who had come to the victim's farm and picked it up.
The buyer was in the process of trying to resell it when he spoke to investigators.
The victim said in addition to the missing machinery, she found a paddle boat, $1,500 in cash, a spinning wheel valued at almost $900 and two go-carts valued at $700 each had been taken from her property.
WebReadyTM Powered by WireReady® NSI