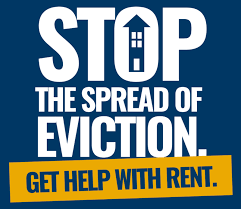 Assistance is now being offered through the Arkansas Fresh Start program to those who have fallen behind on their rent due to the health and economic impacts caused by the coronavirus. The program will also help landlords who have lost revenue due to the inability of tenants to stay current on their rent payments.The Arkansas Fresh Start program is made possible by $10 million in combined grants received through the Arkansas Economic Development Commission (AEDC) and the Arkansas CARES Act Steering Committee.
The Arkansas Fresh Start program can provide up to two and one-half months rent to eligible Arkansans with a household income at or below 80% of their area's median income.
Rebecca Hanlin, Ozark Opportunities, Inc.'s (OOI) community services manager, says, "Income guidelines are significantly higher than what we are used to; 80% Area Median Income."
OOI serves a six-county area in North Central Arkansas: Baxter, Boone, Marion, Newton, Searcy and Van Buren.
Applicants apply on-line and upload any supporting documents (picture ID, pay stubs, landlord letter, etc.) at https://arfreshstart.com.
Hanlin says OOI can help up to 2.5 months past due rent at fair market rent. Or if someone is homeless (includes couch surfing, double occupancy, etc.), OOI can pay a security deposit equal to one month's rent and an additional 1.5 months rent to help them stabilize. This assistance is only for renters.
The CDC moratorium on residential evictions is slated to end in December, and Hanlin says this can help those families that have fallen behind get caught up or at least moving in that direction.
Hanlin says utilities are not included.
WebReadyTM Powered by WireReady® NSI