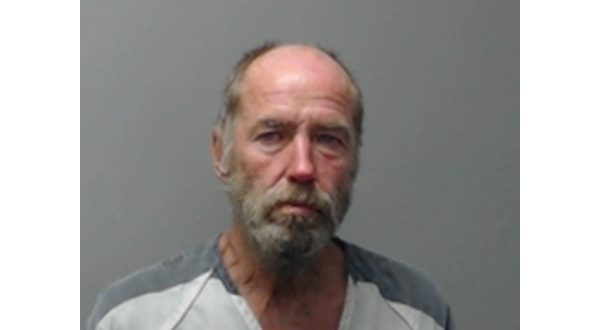 Photo: David Lee
A 62-year-old man from Jonesboro, who has proclaimed he is being charged for breaking into his own house, appeared in Baxter County Circuit Court Thursday.
David Lee has told the court he has two names. He said David Lee was his old name, and he had a new name.
The new name happens to belong to the actual owner of the house Lee is accused of breaking into.
Lee has also picked up new charges not yet filed stemming from a ruckus in the Baxter County jail.
His arrest stemming from the house break-in came when Mountain Home police officers responded to a residential burglar alarm in early September.
They found Lee coming out of the home.
He is alleged to have given the officers an incorrect date of birth and told them his old and new name.
He also claimed he had purchased the house.
The actual owner was contacted and said he had never head of Lee.
The officers reported finding the glass in a back door broken out, and a bedroom window had been pried open.
A number of items had been piled into the homeowner's pickup truck parked at the residence.
The new charges related to the situation in the jail stem from an incident on Oct. 23.
A jailer went to check on Lee because he had been "making a mess" and throwing human waste out of his cell door during a two-day period.
When the jailer contacted Lee, the inmate began tearing a Bible apart and throwing it at the door and beating the door with it.
The jailer opened the cell door and told Lee to hand him the Bible, but Lee stuck it down his pants.
After refusing several commands to turn over the Bible, Lee began swinging at the jailer.
The jailer warned Lee if he hit him, he would be restrained.
When the jailer again reached for the Bible, Lee punched him in the arm and began kicking at him.
The jailer reports he "escorted" Lee to the ground.
Lee continued to resist, but the jailer was eventually able to get hand restraints on the inmate.
Lee's formal charges related to the jail incident are expected to be filed soon.
WebReadyTM Powered by WireReady® NSI