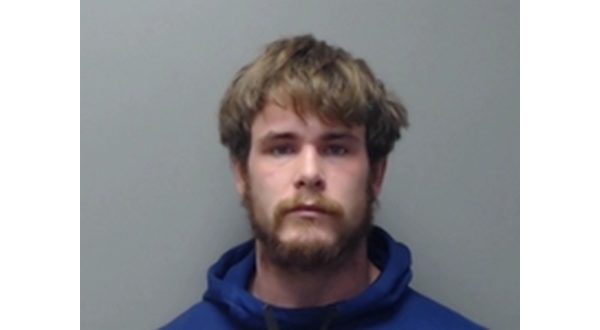 Photo: Joshua David Long
A Baxter County man, 24-year-old Joshua David Long of Midway, has been arrested following a pursuit in which he allegedly reversed course and passed the Arkansas State Police driver chasing him.
According to the probable cause affidavit, the incident occurred on the evening of Nov. 13.
The pursuit began when Long's vehicle was observed traveling at a high rate of speed on Arkansas Highway 177.
When the trooper reversed course and approached the vehicle's location at the intersection with North Iuka Road\County Road 213, he observed a cloud of dust drift across Highway 177.
He continued to pursue the vehicle in the direction of the drifting dust cloud and then observed it fishtailing in front of the path of his patrol unit.
About a quarter of a mile past County Road 3851, Long's vehicle was observed abruptly turning in the yard of a residence before traveling back toward County Road 213.
Long's vehicle entered the roadway from the ditch line and traveled in the direction of the patrol unit. His vehicle then traveled back into the ditch line, up an embankment and around the patrol unit.
The trooper redirected his direction of travel and continued his pursuit of the fleeing vehicle.
Long's vehicle then came to a stop due to a collision. Specifics on the collision are not provided in the report.
Long was ordered to exit the vehicle at gunpoint.
He was transported to the Izard County Detention Center and has been charged with felony fleeing, as well as three misdemeanor offenses.
His bond was set at $5,000.
WebReadyTM Powered by WireReady® NSI