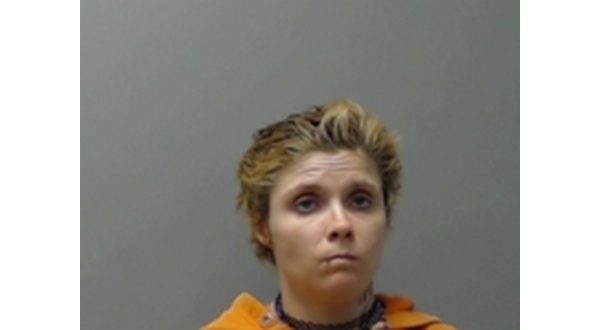 Photo: Christian Hope Manley
A Mountain Home woman, 30-year-old Christian Hope Manley, has been arrested, after she was reportedly found hiding in a trash can. Manley allegedly fled Walmart after being identified as a shoplifter.
According to the probable cause affidavit, a Mountain Home police officer was dispatched to the store, where asset protection shared a visual of the offender next to a trash can at a nearby residence along Buzzard Roost Cutoff.
When the patrolman arrived at the residence, he did not see the suspect. However, upon searching the trash can, he found Manley inside.
Manley was placed under arrest and returned to the store, where she was reportedly positively identified as the shoplifter.
When Manley fled the store, she left a bag behind in a shopping cart.
She admitted the bag belonged to her, and it was searched.
The search revealed a plastic baggie containing .8 of a gram of a white crystalline substance, four syringes loaded with a clear liquid substance, one empty needle and a bottle containing 10 clonazepam and four quetiapine tablets.
Manley's ID was found in the bag with the narcotics.
She has been charged with felony counts of possession of a controlled substance, Schedule I, II, meth cocaine, and possession of drug paraphernalia. She also faces a misdemeanor count of theft of property.
Maney's bond was set at $5,000.
WebReadyTM Powered by WireReady® NSI