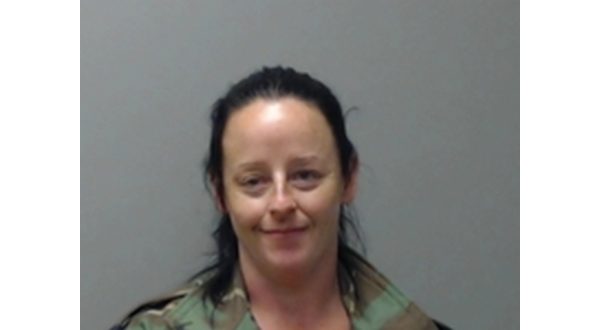 Photo: Amelia Eve Pittaway
One person has been arrested after reportedly attempting to make a purchase with counterfeit $20 bills, as multiple reports circulate of additional fake currency in the area.
According to the probable cause affidavit, 36-year-old Amelia Eve Pittaway has been charged with felony forgery. Baxter County Detention Center logs indicate Pittaway has a Mountain Home address, while online court documents show a Hot Springs National park address.
A deputy with the Baxter County Sheriff's Office responded to an unidentified commercial business located at 1972 U.S. Highway 62 West Oct. 24.
The store's proprietor said a female, later identified as Pittaway, attempted to make a purchase with two $20 bills.
The proprietor noticed oriental writing on the bills in red ink.
When he questioned the woman, she reportedly fled from the store.
Upon further examination, he noticed the bills had the same serial number.
When interviewed by the sheriff's department's Criminal Investigation Department Nov. 13, Pittaway allegedly admitted to passing the counterfeit money, claiming she did not know it was not real. She said a friend gave her the money while they were inside the store.
Pittaway's bond was set at $5,000.
Her arrest comes as other local law enforcement agencies are reporting similar incidents.
The Bull Shoals Police Department in a Facebook post says officers have been notified by their local partners of a number of fraudulent/fake bills being passed at local businesses in Flippin and Gassville.
The post notes these jurisdictions are working cases, and federal partners with the United States Secret Service have been notified.
WebReadyTM Powered by WireReady® NSI