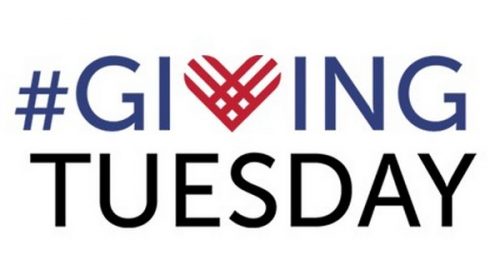 Three local entities have announced their participation in Giving Tuesday. This annual event is held on the Tuesday after Thanksgiving.The Baxter Regional Medical Center Health Education & Support Houses and the Food Bank of North Central Arkansas are asking for your help for Tuesday's event, described as "a day for communities worldwide to come together for one common purpose: to celebrate and encourage giving."All donations to Baxter Regional's 2020 Lend-A-Hand Campaign will benefit the Mruk Family Education Center on Aging, Peitz Cancer Support House, Reppell Diabetes Learning Center and the Schliemann Center for Women. All donations received on or postmarked Tuesday will be matched up to $50,000 thanks to the Baxter Regional Medical Center Auxiliary.To learn more about how to donate or to donate online, go to
www.baxterregional.org/foundation/lend-a-hand
At the Food Bank of North Central Arkansas, the first $17,000 in donations will be matched dollar for dollar, according to the organization's Facebook page. The funds "will help us grow our gardens, teach valuable gardening skills and provide fresh produce to those in need."
The Food Bank says annually, "it grows thousands of pounds of fresh produce to distribute to those who need it most." Hunger Gardens are located at Cooper Park, behind Pete's Cleaners and at the new facility in Mountain Home.
During 2020, the Food Bank has seen a 94% increase in direct services to individuals and a 34% increase in indirect services providing food to local food pantries. One in four children in North Central Arkansas is at risk of not knowing where his or her next meal will come from.
Donations provide backpacks for children over weekends and holidays, help provide summer and after school meals to children and helps the Food Bank stock the shelves in school food pantries.
"At the Food Bank we believe that no child should ever go hungry," the organization says. "If you agree, please consider making a donation on Giving Tuesday!"
The Mountain Home Food Basket is also taking part in Giving Tuesday. The organization has been feeding the hungry in Mountain Home and several surrounding communities for 35 years, and the announcement from the Food Basket says the need has been greater due to the pandemic.
Anyone looking to donate online can go to mountainhomefoodbasket.org/donate or find the donation page on Facebook. Donations will also be accepted by mail or by dropping off a check at the Mountain Home Food Basket, located at 1341 Eastside Centre Court, behind Mudbusters Car Wash.
WebReadyTM Powered by WireReady® NSI