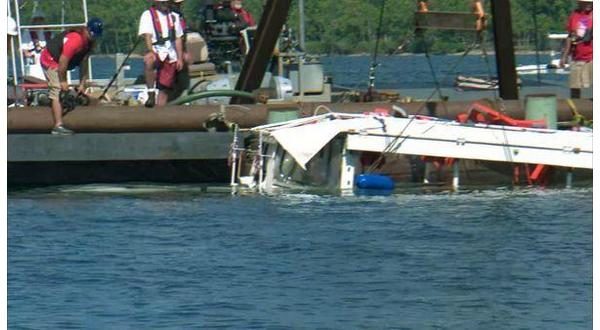 Photo: Courtesy KOMU
WASHINGTON – The U.S. Senate unanimously passed bipartisan legislation Thursday aimed to improve the safety of duck boats following the 2018 tragedy on Table Rock Lake.
KY3 TV reports the legislation comes nearly two and half years since a Ride the Ducks boat on Table Rock Lake capsized during a storm, sinking and killing 17 people on board. The boat had 31 people on board and sank in stormy weather near Branson.
Missouri U.S. Sen. Josh Hawley spoke on the Senate floor Thursday regarding the Duck Boat Safety Enhancement Act and its passage.
The bill is also sponsored by Missouri Sen. Roy Blunt, Arkansas Sen. Tom Cotton and Illinois Sen. Tammy Duckworth. It would require operators to check conditions with the National Weather Service among other safety requirements.
According to a news release last month from Blunt's Office, the legislation would authorize previously-outlined National Transportation Safety Board (NTSB) recommendations, including commonsense provisions to require the use of life jackets and equipping all operating duck boats to be more buoyant in the case of emergency flooding.
In April, The National Transportation Safety Board released the findings of its investigation into the sinking of the Ride the Ducks vessel.
The NTSB repeated criticism of the Coast Guard it, saying the agency had ignored its recommendations to improve the boats since a duck boat accident in Arkansas killed 13 people in 1999. The board said it has repeatedly urged the Coast Guard to require the boats be upgraded to stay afloat when flooded, and to remove barriers to escape, such as canopies.
WebReadyTM Powered by WireReady® NSI