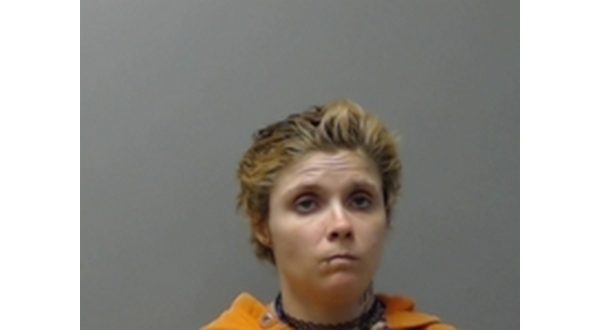 Photo: Christian Hope Manley
A Mountain Home woman has been arrested on two occasions after being found in odd places – a trash can and a dumpster.
Thirty-eight-year-old Christian Hope Manley was also taken into custody during a session of Baxter County Circuit Court last week.
Manley was first arrested in early July 2018, when a Mountain Home police officer found her inside a dumpster behind the Goodwill Store.
She was taken to jail, after it was discovered she had active arrest warrants.
According to the probable cause affidavit, Manley was warned before being taken to the detention center that if she had anything illegal with her, she would pick up another felony charge.
She said she had no such items.
But, a female jailer found a pipe used for smoking marijuana. Manley had hidden the pipe in her body. The pipe fell to the floor and broke into several pieces.
Manley was charged with bringing contraband into the jail and being in possession of drug paraphernalia.
According to court records, she was a no-show for court in the original case and a failure to appear warrant was issued Dec. 6, 2018.
Her next arrest came on Nov. 12 this year when Mountain Home police were called to Walmart to investigate a report of a suspected shoplifter having fled the store.
Walmart asset protection staff had maintained a visual contact with the alleged offender. She was said to be standing next to a trash can at a resident along Buzzard Roost Cutoff.
When the officer arrived at the residence, he reported not seeing Manley at first.
After some checking, he found her — hiding in the trash can.
She was taken back to Walmart and identified as the shoplifter. When Manley fled the store, she is reported to have left a bag in a shopping cart.
She admitted to the officer the bag was hers, according to the probable cause affidavit.
Inside the bag, a white crystalline substance was found, along with four syringes loaded with a clear liquid substance.
Manley is said to have admitted possessing methamphetamine and the various items of drug paraphernalia.
In addition to drug-related offenses, Manley is charged with theft of property.
Manley came to court on Dec. 3 to appear in her new case, when the original case came back to haunt her.
While sitting in the courtroom, she was served with a failure to appear warrant issued in the 2018 case and taken to jail.
WebReadyTM Powered by WireReady® NSI