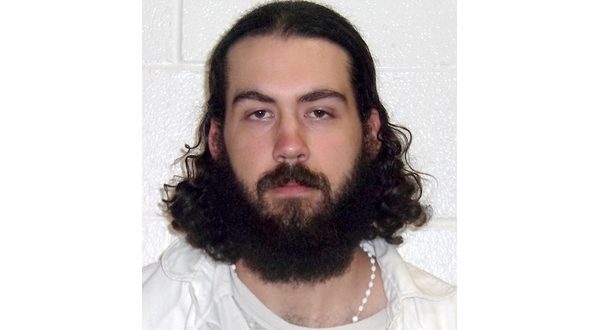 Photo: Jeremiah Wayne Selfridge
A Mountain Home man who pled guilty to having sex with a close female relative and was sentenced to seven years in prison is due for a parole hearing Thursday.
Jeremiah Wayne Selfridge was 18 at the time the charges were brought against him in mid-March 2016 following an investigation launched when the victim filed a sexual assault report with the Baxter County Sheriff's Office on Jan. 30, 2016.
According to the probable cause affidavit, the incident occurred Jan. 23, 2016 at a residence along Buzzard Roost Cutoff. Selfridge was reported to have been visiting the victim's residence. At bedtime, the victim said Selfridge asked if he could lay down on the bed with her.
She told investigators that, after a time, Selfridge began making unwanted sexual advances. She said she was unable to make him stop and was not capable of pushing the 6-foot-1-inch Selfridge off of her.
Selfridge is reported to have had sex with the victim. He then left the bed and went into the living room, where he went to sleep on a couch.
When investigators interviewed Selfridge, he is alleged to have admitted having sex with his relative.
The lawyers who represented Selfridge filed motions to have their client evaluated to determine if he was mentally fit to proceed in the case, or could be held criminally responsible for his acts.
While the report on the evaluation is sealed in court records, it can be assumed Selfridge was found fit, since the case remained active.
On May 16, 2017, Selfridge entered a guilty plea only to the incest charge. Prosecutors dropped the rape charge.
The most recent parole hearing for Selfridge was held in mid-December 2018. He was denied parole for two years at that time.
According to the Arkansas Department of Correction website, Selfridge is an inmate at the Pine Bluff Unit.
WebReadyTM Powered by WireReady® NSI