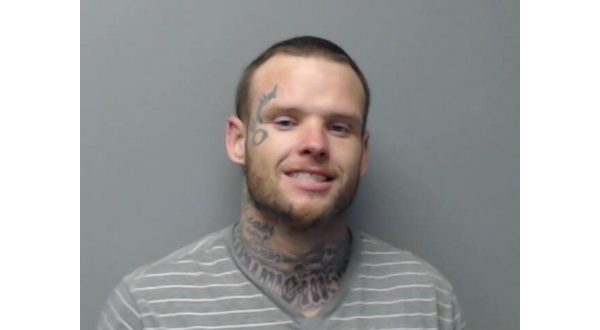 Photo: Stephan Richard Whaples
Authorities responding to a residence on County Road 27 in Baxter County nabbed a well-known fugitive from justice Tuesday afternoon.
Stephan Richard Whaples was arrested after almost a month on the lam, after he failed to appear in Baxter County Circuit Court.
Deputies from the Baxter County Sheriff's Office were investigating an Arkansas Game and Fish violation, when they arrived at the County Road 27 location and noticed a man in the yard, who they quickly recognized as Whaples, according to Baxter County Sheriff John Montgomery.
Whaples has a lengthy history of fleeing from law enforcement dating back to 2011, when he was the subject of four manhunts in less than a year. Montgomery said the deputies took quick action to arrest Whaples, and he was taken into custody without incident. The suspect authorities were searching for was not located at the property.
During a search of Whaples' person, deputies located 12.8 grams of methamphetamine, a small amount of marijuana and syringes, which were taken into evidence. Whaples was booked on felony charges of possession of a controlled substance (methamphetamine) with purpose to deliver; two felony counts of possession of drug paraphernalia; two counts of failure to appear in court; and two outstanding felony warrants, and Montgomery says the suspect will face a habitual offender penalty enhancement.
The sheriff says Whaples will remain jailed on a no-bond hold, and bond for his new charges will be set at $50,000. Montgomery adds Whaples should appear in circuit court to answer the charges this week.
WebReadyTM Powered by WireReady® NSI