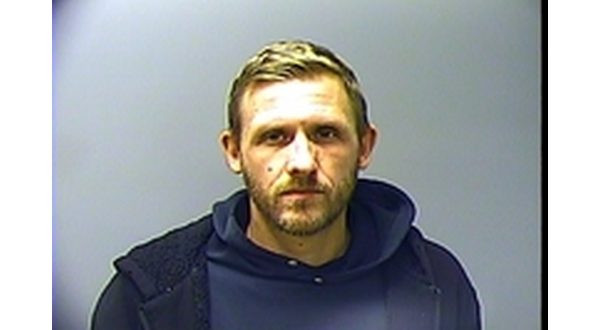 Photo: Benjamin Craig Matthews
The case of a rural Mountain Home man charged with making more than 40 threatening calls aimed primarily at one CNN news anchor is being held up due to the length of time it is taking to complete a psychological examination.
The order for the examination was issued Feb. 2.
The telephone calls 41-year-old Benjamin Craig Matthews was alleged to have made were laced with racial slurs and references to the newsman's dead body being cut up in small pieces or swinging from a tree. There were threats concerning pipe bombs and the employment of other devices that would cause physical injury or death.
The newsman was listed only as "DL" in the affidavit. The CNN staff directory lists only one on-air employee with those initials – Don Lemon, a prime time news anchor who is African-American.
According to the probable cause affidavit, Matthews made multiple calls per day to CNN's Atlanta headquarters during a period beginning Oct. 31 through Nov. 2, 2018.
Baxter County Sheriff's Office investigators worked with the Atlanta Police Department to trace the calls to a cellphone registered to Matthews.
Investigators say audio recordings indicated the same person made all of the calls. An individual familiar with Matthews listened to the recordings and positively identified him as the one making the calls.
Matthews is also alleged to have made other calls to MSNBC, New York Senator Chuck Schumer, Planned Parenthood and California Congresswoman Maxine Waters.
In addition, Matthews is said to have called the lawyer representing Stormy Daniels, the adult film star who, at the time of the calls, had filed a lawsuit against President Donald Trump.
Investigators say the persons and organizations receiving the unwelcome communications pegged Matthews on the political spectrum as being ultra right wing.
Matthews is charged with five counts of first-degree terroristic threatening, nine counts of making harassing communications and four counts of second-degree terroristic threatening.
He was ordered to reappear Feb. 28.
WebReadyTM Powered by WireReady® NSI