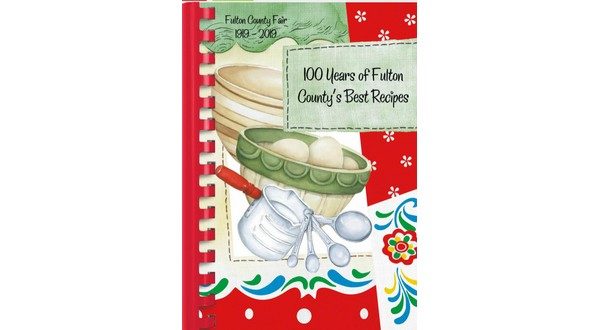 The Fulton County Fair has about 30 copies the "100 Years of Fulton County's Best Recipes" recipe book for sale. A spokesperson for the fair says for those who missed getting a friend or loved one a cookbook last year, a copy would make an excellent Christmas gift. The cookbook contains over 500 recipes, and many of them are from Fulton County residents as far back as the late 1800s.
The cookbooks are $18 each and can be shipped anywhere in the continental USA for charge to cover the shipping costs. Shipping for one book will be $3.25, two is $4 and three is $5. If ordering more than three books, add $1 for each additional copy.
Cookbooks can be ordered online at www.fultoncountyfair.org, and payment can be made online with a credit or debit card. Orders can also be made by calling the Fulton County Fair Office at 870-895-5565 or mail a check or money order to Fulton County Fair, Post Office Box 910, Salem AR 72576.
All profits from the cookbook sales will go to the Fulton County Fair Foundation for scholarships.
For more information on the cookbook contact the Fulton County Fair Office or email fultoncountyfair1@gmail.com.
WebReadyTM Powered by WireReady® NSI