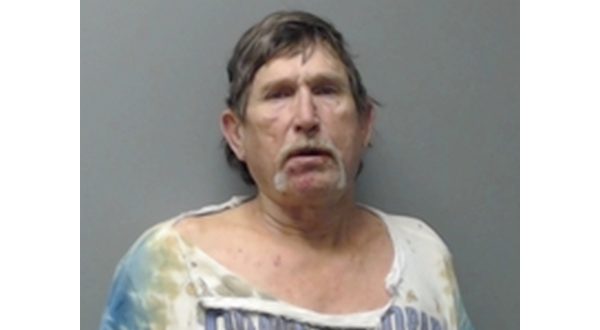 Photo: Douglas Alan Daniel
A man unhappy with the lack of repairs to the mobile home he rented is now charged with taking his frustration out on his landlord in an altercation involving shots fired.
Sixty-year-old Douglas Alan Daniel appeared in Baxter County Circuit Court Thursday. Sam Pasthing told the court he would represent Daniel.
Daniel had already entered a not guilty plea to the charges against him.
On Oct. 7, Baxter County deputies responded to a mobile home park along State Highway 126 North, where an altercation involving a weapon had been reported.
When the deputies arrived, they made contact with Daniel. He was reported to have been intoxicated to the point he was confused, slurring his words and unsteady on his feet.
Daniel also had scratches on his forearms.
He was said to have admitted being involved in the altercation with the landlord and firing two shots in the air from a 9-millimeter handgun.
The victim said he had been working on the property when Daniel approached, began to yell and then struck him with a closed fist in the right eye.
The landlord said Daniel also kicked him several times in the leg and asked him "if he liked it."
According to investigative reports, the fight was broken up by another resident of the mobile home park. It was after the two combatants were separated that Daniel is alleged to have fired shots in the air.
Daniel's wife invited deputies into the trailer to see for themselves the repairs the couple contended were being neglected.
In addition to the repairs, the deputies reported seeing two firearms sitting against a wall in a bedroom.
Daniel is a convicted felon and not allowed to have access to firearms. He is charged with several counts of being a felon in possession of a firearm, a Class D felony.
In addition, Daniel faces charges of terroristic threatening, third-degree battery and public intoxication. The latter two charges are misdemeanors.
Daniel is free on a $15,000 bond.
WebReadyTM Powered by WireReady® NSI