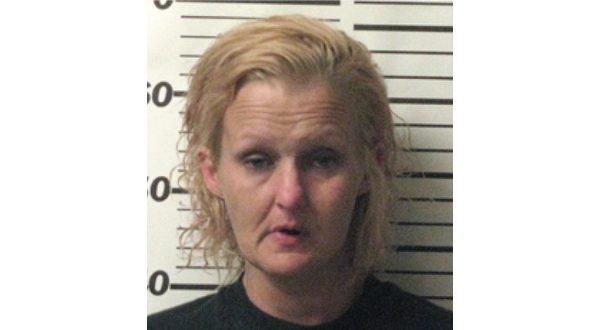 Photo: Amber Davis
An Ozark County woman has been arrested on a drug charge, after law enforcement reports she walked into the sheriff's office, crying and talking to herself.
The Ozark County Times reports 34-year-old Amber Davis of Isabella has been charged with possession of methamphetamine.
According to a probable cause statement, a woman, later identified as Davis, entered the Ozark County Sheriff's Department lobby around 10 p.m. Nov. 29.
She was wearing a hood and was pacing in the lobby, while talking to herself, the report notes.
When officers asked the woman to remove her hood so they could see who she was, they recognized her as Davis. "(She) kept repeating that she couldn't forget the smell of herself as a dead person," the report notes.
The report also noted Davis was crying while she talked with officers. Dispatch advised Davis had an active warrant in a case for a probation violation.
While being booked into the jail for the arrest warrant, Davis was asked to empty her pockets. Law enforcement reportedly watched Davis pull a small, plastic bag out of her right front jacket pocket with what appeared to be a bottle cap and a white crystal substance. The contents of the bag field tested positive for methamphetamine at the jail.
Bond for Davis was set at $1,500 cash only. If convicted of the Class D felony, she could face up to four years in prison.
WebReadyTM Powered by WireReady® NSI