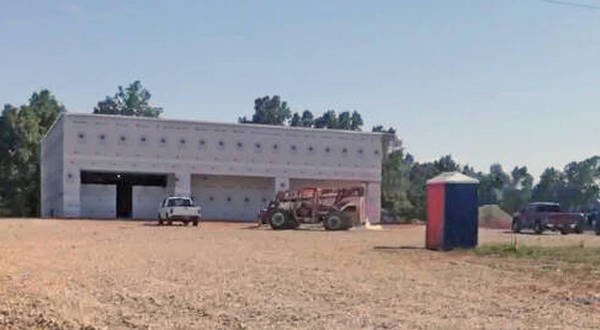 Photo: Courtesy Areawide Media
Arkansas' newest medical marijuana dispensary is set to open Friday in Northern Arkansas in eastern Fulton County.
KAIT reports Spring River Dispensary's manager Sonja Kaselaan says the response from the community has been overwhelming.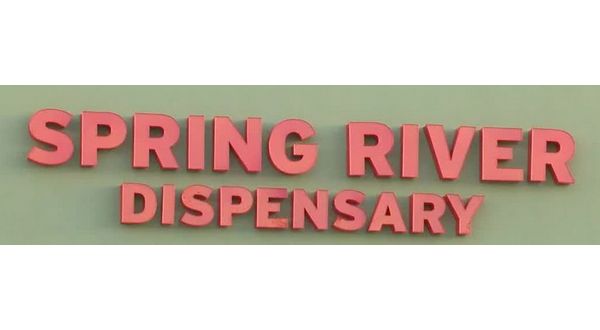 Photo: Courtesy KAIT
The dispensary held a preregistration event for two days, where nearly 300 people signed up to get in the building quicker on opening day. The preregistration included patients providing copies of medical cards and other necessary personal information.
Areawide Media reported earlier Spring River Dispensary is located on U.S. Highway 63, just a few hundred feet from the Hardy city limits, which is primarily a Sharp County city. However, the property where the dispensary was built is in Fulton County.
Fulton County Judge Gary Clayton says he received a request that the dispensary be annexed into the City of Hardy.
"As far as I can tell, there is no downside to annexing the business with the city of Hardy. Fulton County will still get the generated sales tax, in addition to property taxes because it is located in Fulton County," says Judge Clayton. He also said as part of the annexation, Hardy will assume police and fire services for the facility, making the situation easier for the Fulton County Sheriff's Office.
Clayton says the annexation takes nothing away, financially or otherwise, from Fulton County. Although the City of Hardy didn't disclose the motivation for requesting the annexation, the city will also benefit from sales tax revenue.
Clayton says, "The county lines do not change, it is still in Fulton County, and we will draw sales and property tax."
The Fulton County Judge said there are several cities "partially" located in Fulton County. He says, "Right now, we've got part of Ash Flat in Fulton County, part of Horseshoe Bend is, part of Hardy already is and part of Cherokee Village is. There is no problem with the city crossing county lines, but it doesn't change any tax structure as far as the county is concerned,."
The $1.5 million project had been under construction since mid-September.
The facility will feature room to grow 200 plants in a secure area separated from the dispensary. Over $100,000 was spent on the dispensary's security, with biometrics used at each entry point.
The Arkansas Department of Health website indicates 60,013 Arkansans had an active medical marijuana card as of late November.
Spring River Dispensary joins four others in Zone 2, which consists of Baxter, Boone, Cleburne, Fulton, Izard, Marion, Newton, Searcy, Stone and Van Buren counties.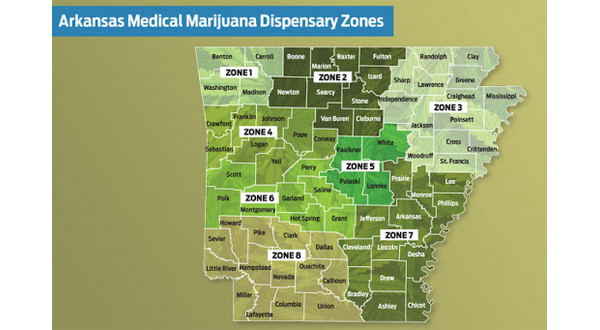 The other Zone 2 dispensaries are Fiddler's Green, Mountain View; Big Fish of North Central Arkansas, Heber Springs; Plant Family Therapeutics, Mountain Home; and Arkansas Natural Products, Clinton.
WebReadyTM Powered by WireReady® NSI