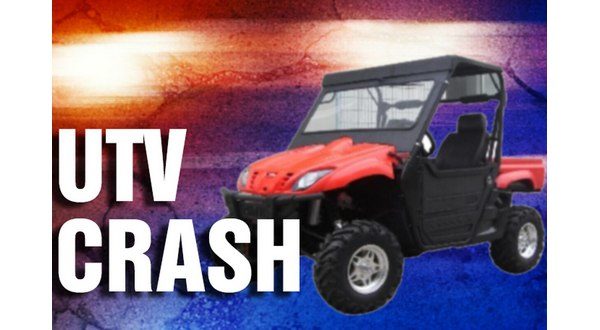 An Ozark County man, Michael Lee Goins of Gainesville, has been charged with a felony count of driving while intoxicated resulting in an injury in connection with a utility terrain vehicle (UTV) crash that left a woman injured. The accident occurred on Missouri T Highway near Mammoth on the evening of Sept. 5. last year.The Ozark County Times reports Goins is scheduled to be arraigned March 9 before Associate Circuit Judge Raymond Gross.
The prosecutor's felony complaint alleges Goins "operated a motor vehicle while under the influence of alcohol, and acted with criminal negligence by failing to control the vehicle, driving it off the roadway and into a tree, and as a result, caused physical injury." The Class E felony carries a sentence of up to four years in prison.
According to the probable cause statement, Missouri State Highway Patrol Sgt. L. Elliott was dispatched to the vehicle crash. Elliott reported he found that Goins, who was being treated by EMTs in the back of the ambulance, was the driver of the UTV. Elliott spoke with Goins in the ambulance, but the suspect seemed to have trouble answering the officer's questions.
While on scene, the officer then spoke with Goins' girlfriend, who was riding as a passenger in the UTV at the time of the crash. The woman reportedly told the officer she and Goins were traveling westbound on T Highway in the UTV when he lost control of the vehicle and ran off the right side of the highway. Elliott notes in the report that it was obvious the woman had sustained serious physical injuries to one of her arms during the crash.
She reportedly said Goins had taken a few shots of whiskey and had drunk some beer prior to the crash. She said Goins was ejected from the UTV and pinned under the driver's side of the vehicle following the crash.
The woman was later transported by private vehicle to Baxter Regional Medical Center, where she was treated for the injuries she sustained in the crash.
Elliott reportedly attempted to obtain a breath sample from Goins, but he was unable to provide an adequate sample.
The PBT, otherwise known as a portable breath test, was activated manually due to the inadequate breath sample, and Elliott wrote that the sample tested at .057 percent.
It is illegal for Missouri drivers to operate a vehicle with a blood alcohol content of .08 percent or higher. Although the reading was under the .08 percent limit, Elliott believed Goins had a higher blood alcohol content.
Just under an hour after the crash, an Ozark County Ambulance paramedic withdrew a blood sample from Goins, and Elliott placed the sample into evidence.
Goins was released to the emergency medical personnel, who treated him for the injuries he sustained in the crash.
"My investigation revealed the UTV had traveled off the right side of the roadway and over a very steep embankment. It struck several small trees and overturned as it went down the embankment," Elliott's report reads. "It came to rest on its driver side, facing northeast. There was blood on the ground under the driver side of the UTV where Goins had been pinned. I also observed several containers around the vehicle."
WebReadyTM Powered by WireReady® NSI