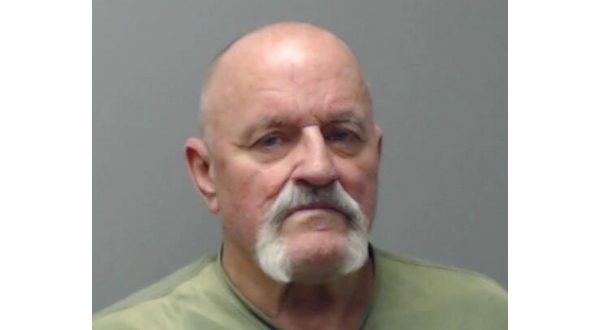 Photo: Thomas Harvey
A man who has a long string of crimes on his record returned to Baxter County Circuit Court Monday, where he pled guilty to his newest charges and was sentenced to five years in prison.
Sixty-four-year-old Thomas Harvey of rural Mountain Home has been in and out of court, jail and prison and on probation or parole since 1989.
Harvey's latest arrest came in early January, when he was picked up on felony charges of maintaining a drug premise and possession of drug paraphernalia.
He also faces a misdemeanor charge of hindering apprehension.
The January arrest was the culmination of several incidents that began Nov. 3 last year.
Officers were making yet another compliance visit to Harvey's residence and reported finding drug paraphernalia.
While on the scene, officers saw a motorcycle being ridden by a male and female slowly go past the residence, turn around and then pull into Harvey's driveway.
When an investigator approached the riders to identify them and find out why they were stopping at Harvey's residence, the male gave his name as "Mark Swangle." According to the Baxter County Sheriff's Office, no records on Swangle could be found, but Harvey vouched for the man and "Swangle" was allowed to leave.
Later, a man named James Michael Julson was arrested by Mountain Home police on outstanding warrants. An investigator in the sheriff's office saw Julson's booking photo and recognized him as the man on the motorcycle that had given officers the name "Mark Swangle."
It was also discovered Julson and Harvey owned a vehicle jointly and have registered it together.
Offices returned to Harvey's residence to make an arrest on a hindering apprehension charge stemming from him lying about Julson's identity.
As with other visits, they again found numerous items of drug paraphernalia, including syringes, spoons and pipes used to ingest methamphetamine.
In his newest round of charges, Harvey was accused of maintaining a drug house, possession of drug paraphernalia and hindering apprehension.
While on probation or parole through the years, numerous compliance visits have been made to his residence along County Road 56 by Arkansas Community Corrections officers and other law enforcement personnel.
On several occasion, those visits have resulted in new arrests, after drugs or drug paraphernalia were found.
During checks of Harvey's residence in November 2018 and May 2019, for example, officers found methamphetamine and a smoking pipe to ingest the drug.
A number of very serious charges against Harvey, including being in simultaneous possession of guns and drugs and being a felon in possession of firearms, have been dismissed by the state.
Some of the dismissed charges have been Class Y felonies, the most serious crime classification in the state not punishable by death.
He also has had criminal cases in Marion County, including a first-degree murder charge filed in 1989. He was eventually found guilty and sentenced to 24 years in prison.
Since Harvey has been living in the residence along County Road 56, the sheriff's office and the 14th Judicial District Drug Task Force report receiving numerous complaints from people living around him.
Those complaints included a high volume of traffic coming and going from the residence at all hours, illegal burning, fighting, shooting of firearms and people showing up on neighbors' porches in various states of intoxication.
Harvey's residence was pointed to as the source of the problems.
WebReadyTM Powered by WireReady® NSI