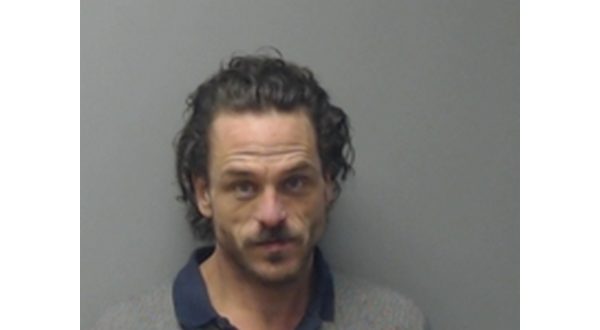 Photo: Joshua Louis Brotherton
A Gamaliel man has been arrested after he allegedly assaulted a woman and then stole her car. Forty-year-old Joshua Louis Brotherton was arrested in Howell County on the charges and booked into the Baxter County Detention Center Feb. 26.
According to the affidavit in the case, the victim told Baxter County deputies the incident happened at a residence in Gamaliel, after the two had been drinking. She said Brotherton was acting strange and wanted to go to a location she wasn't familiar with, and she tried to leave. Brotherton allegedly became angry, took her keys and started hitting her in the head and body, so she ran down the road to a residence on State Highway 101 to call for help. She told deputies Brotherton had stolen her car and she believed he drove past the house before deputies arrived.
The next day, Brotherton allegedly spoke to the victim, stating she could pick up the car. But when the victim, accompanied by a deputy, arrived, the car was gone.
The missing vehicle is described as a 2012 silver four-door Chevrolet Captiva valued at $6,500.
Brotherton is charged with a felony county of theft of property and a misdemeanor charge of domestic battery in the third degree. He was also booked on failure to appear warrants from an earlier case in 2019.
WebReadyTM Powered by WireReady® NSI