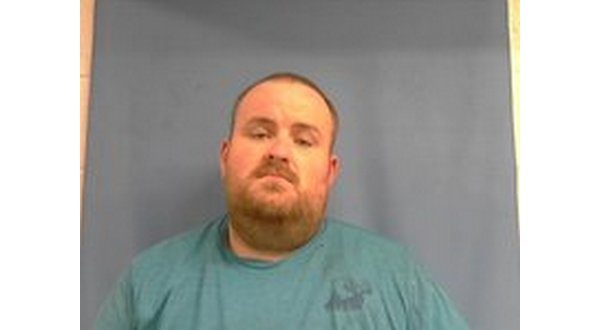 Photo: William Austin Vickers
A 31-year-old man has been arrested after he allegedly shot at his wife and child and then burned his wife's clothes in their front yard. William Austin Vickers of the Pleasant Grove community southeast of Mountain View faces seven charges in the case, including six felonies.
The probable cause affidavit in the case indicates Stone County deputies were dispatched to the residence April 15 after the wife told dispatchers Vickers had shot at her and their child and was destroying the house and burning all of her belongings in the front yard.
When deputies arrived, Vickers had a fire going in the front yard with what appeared to be women's clothing being burned. Spent shell casings were also found in the yard, on the porch and inside the threshold of the house.
According to statements from the victim and another witness, it's alleged Vickers fired at least seven shots at the wife, their 8-year-old child and a friend who came to pick them up.
When Vickers was informed he was being arrested, he began fighting with the three deputies. After a brief struggle, Vickers was taken into custody. Upon arrival at the Stone County Jail, it was discovered Vickers had a small baggie of a crystalline substance which field tested positive as methamphetamine.
Vickers is charged with six felonies, including two counts of aggravated assault on a family or household member; and one count each of aggravated assault; possession of a firearm by a certain person, meaning he is a convicted felon; endangering the welfare of a minor in the first degree; and possession of a controlled substance. He also faces a misdemeanor charge of resisting arrest. Vickers is currently free after posting a $100,000 bond.
WebReadyTM Powered by WireReady® NSI