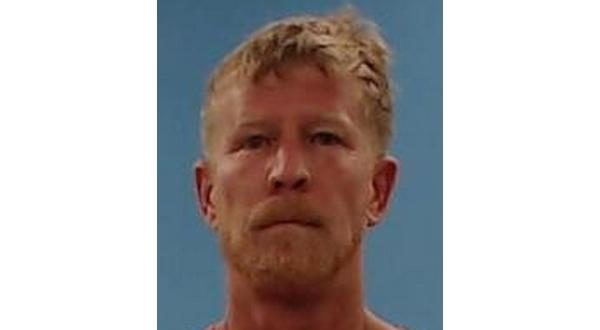 Joshua Ellis Wardlaw

A man that escaped capture by law enforcement after allegedly stabbing his wife in the face with a screwdriver, was pepper sprayed and detained by his nephew after a violent domestic incident in Boone County.
Forty-seven-year-old Joshua Ellis Wardlaw faces a felony aggravated assault charge, as well misdemeanor counts of fleeing in a vehicle and criminal trespass.
The incident occurred on Aug. 7 when Wardlaw and his wife were coming home from swimming. The victim stated Wardlaw became irate at her over something and began screaming and yelling.
According to the probable cause affidavit in the case, the victim dialed a family member on her cell phone, who could hear Wardlaw was "in a rage." After five minutes of the verbal assault, Wardlaw allegedly grabbed a long screwdriver and stabbed the woman in the lower right side of the jaw. He then tossed the weapon out the window of the vehicle somewhere on State Highway 7.
The family member on the other end of the call alerted the victim's sons, who attempted to rescue their mother. The men encountered the Wardlaws in the vehicle and followed them back to a residence. Wardlaw allegedly jumped into a vehicle to flee, with the son punching out a window to try and stop Wardlaw.
Wardlaw fled the scene and began driving through fields near the residence. Law enforcement arrived and began a search for Wardlaw, locating him in a Jeep in a field. Wardlaw was successfully able to evade authorities by driving through neighboring fields until finally abandoning the vehicle after failing to cross a creek bed. He then fled on foot and avoided apprehension at that time.
Three hours later, Wardlaw returned to the residence and began to cause a scene. A man identified as Wardlaw's nephew, who is also a correctional offer at the Boone County Detention Center, peppered sprayed Wardlaw at that point and placed him in to handcuffs until deputies arrived and transported Wardlaw to the detention center.
Wardlaw remains jailed on a $10,000 bond.
WebReadyTM Powered by WireReady® NSI