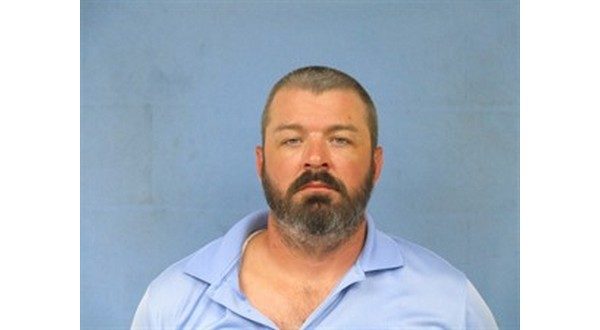 Photo: William Kasey Young
The Newton County Sheriff's Office is investigating a shooting incident that occurred Monday morning that left one person dead and a Wyoming man behind bars. Thirty-four-year-old William Kasey Young of Gillette, Wyoming, was booked into the Newton County jail about two hours after authorities were notified of the shooting incident. Young is charged with murder in the first degree and is being held on a $500,000 bond.
Newton County Sheriff Glenn Wheeler says his office received a 911 call around 6 Monday morning reporting a shooting in the Compton area. Both Newton County and Boone County deputies responded to the scene, where they found a deceased male inside a residence and detained another male, now identified as Young, found outside the residence, for investigation.
The victim has been identified as 71-year-old William Charles Clark of Compton. Sheriff Wheeler says Clark lived in the residence where the shooting occurred.
Investigators with the Newton County Sheriff's Office, the Arkansas State Police and the 14th Judicial District Drug Task Force processed the scene and will continue the investigation. Clark's body will be submitted to the Arkansas State Crime Laboratory for autopsy.
Wheeler says, "It is very early in the investigation. We hope to have more information to release as interviews are completed, and the investigation continues."
WebReadyTM Powered by WireReady® NSI