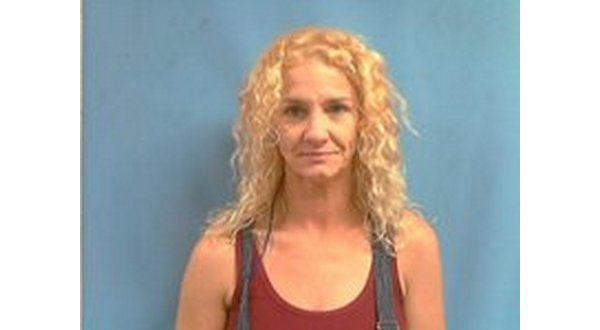 Photo: Tamara Guinn (Photo courtesy of Stone County Sheriff's Office)
A Stone County woman, 41-year-old Tamara L. Guinn of Mountain View, has been charged with trafficking crystal methamphetamine, a Class Y felony, following a traffic stop Friday. Class Y felonies are the most serious class of crime in Arkansas not punishable by death.
According to the probable cause affidavit, Stone County deputies and members of the 16th Judicial District Drug Task Force were working traffic on Arkansas Highway 5 near the Allison-Sylamore Fire Department just before midnight Friday.
Officers stopped the vehicle Guinn was driving for careless and prohibited driving and because she was not wearing a seatbelt. Guinn's vehicle was reportedly traveling at 70 miles per hour in a 55 mile-per-hour zone. Her vehicle also reportedly crossed the center line of the highway twice and the fog line three times. When officers turned on emergency lights to conduct the traffic stop, Guinn reportedly reached over to the passenger side of the vehicle and appeared to bend over.
A check of the law enforcement database indicated Guinn was on parole with an active search waiver on file.
With Guinn consenting to a search of herself and her vehicle, officers allegedly located a gallon-size plastic bag containing approximately 308 grams of a white crystalline substance under the passenger side front seat. The substance field tested positive for the illegal drug.
The street value of the confiscated crystal meth is $22,000 according to the Stone County Sheriff's Office.
In addition, a small container of assorted medications was located in the headliner of the vehicle.
Guinn has at least four prior felony convictions and at least seven failure to appear charges.
Her bond was set at $75,000.
WebReadyTM Powered by WireReady® NSI