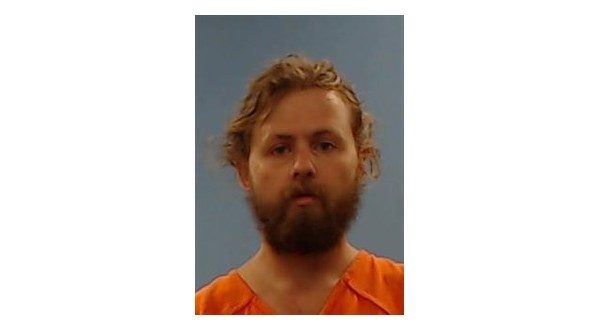 Photo: Powell Cunningham
A Boone County man is accused of setting fires to two residences, including one he claimed to own. Twenty-nine-year-old Powell Cunningham was arrested on two felony counts of arson and a felony count of possession of a controlled substance.
According to the probable cause affidavit, the Boone County 911 Center received multiple calls on Au 6 of Cunningham in front of his residence on Arkansas Highway 7 South. He was allegedly jumping in an out of traffic and appeared to be intoxicated. Law enforcement arrived multiple times but didn't make contact with Cunningham.
Later in the day, 911 received a call from a male stating a house was on fire on Highway 7 South, and another male was in the front yard. The caller claimed he asked the male if the fire department was on its way, and he said he hoped not because he could burn his own house down. Cunningham reportedly does not own the house or property, and he left before law enforcement arrived.
After the blaze was extinguished, the fire department received another call of the house next to Cunningham's being on fire. The department arrived and observed the fire on the front porch. The fire was extinguished before it spread to the main structure.
The affidavit does not specify how law enforcement eventually made contact with Cunningham. A Boone County deputy searched his pockets and located a small plastic baggie with a substance inside. The substance field tested positive for methamphetamine.
Cunningham's bond is set at $100,000.
WebReadyTM Powered by WireReady® NSI