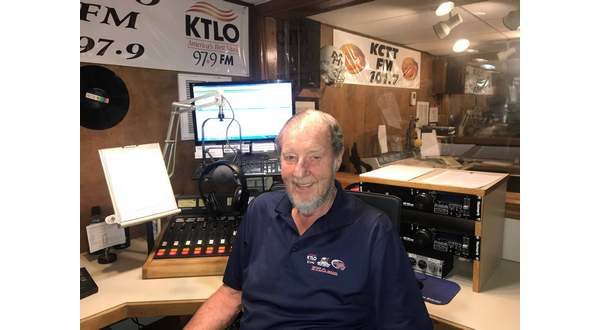 A Mountain Home man who became a legend in Arkansas broadcasting but always kept his community at the forefront of his life has died. Seventy-six-year-old Bob Knight, co-owner of Mountain Lakes Broadcasting Corporation and president and general manager of KTLO, Classic Hits and The Boot, died Thursday night.
Knight has helped Twin Lakes Area residents greet the day for over 40 years as the voice of KTLO with his familiar "it's time to rise and shine" each morning shortly after 6. His calming voice brought comfort to his community of listeners during storms, the recent pandemic and other uncertain times, bringing vital life-saving information and reassurance.
Knight started working at the station in 1968 at the age of 23 when there was only one station, KTLO-AM. KTLO-FM went on the air in 1971.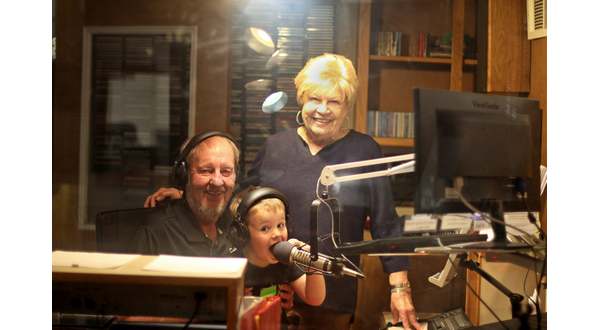 Knight with his late wife, Sue, and their grandson Zane
Knight, and his late wife Sue, who passed away in February of last year, were part of a group including two local doctors, Johnny and Bobby Ahrens, which purchased KTLO in 1973. In 1994, current co-owner Danny Ward and his wife, Velma, became partners, along with Charlie and Scottie Earls to form Mountain Lakes Broadcasting Corporation. In the late 1990s, the stations purchased KCTT, moving the studios to Mountain Home and the tower from near Yellville to Gassville. The group of stations added KBOD in 2012. Also in 2012, the Knights and Wards bought out the Earlses.
KTLO and Knight became synonymous with community support. Knight spent the last 16 years as president of the Mountain Home Education Foundation Board of Directors and was inducted into the Mountain Home Education Foundation Hall of Honor in 2009.
He previously served as president of the Mountain Home Lions Club, the Baxter County Razorback Club, the Mountain Home Industrial Park Board and the Mountain Home Planning Commission. He was a past board member of the Mountain Home Area Chamber of Commerce, the Baxter Regional Hospital Foundation and the Arkansas State University-Mountain Home Advisory Board.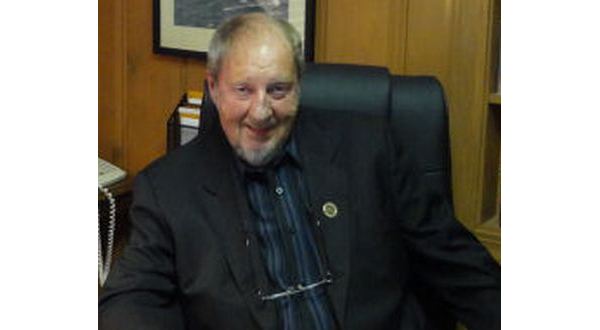 Over the years, Knight and the KTLO staff have collected items for the Food Bank of North Central Arkansas, worked with the Salvation Army for the Angel Tree program and collected school supplies and coats for area children. Radiothons and concerts have raised hundreds of thousands of dollars for local entities like Arkansas State University-Mountain Home, Baxter Regional Medical Center, the Mountain Home Christian Clinic, the Mountain Home Education Foundation and more. Knight also helped raise $12,000 for the Girl Scouts of America to bring the Vietnam Moving Wall to Mountain Home.
Knight served on the Arkansas Parks and Recreation and Travel Commission for 14 years, initially appointed by Republican Gov. Mike Huckabee and then reappointed by Democrat Gov. Mike Beebe, and is a past president of that organization.
Richard Davies was the executive director of Parks and Tourism while Knight served on the board. He says Knight was a great addition to the commission.
Knight is also past president of the Arkansas Broadcaster's Association (ABA) and was active with that organization for decades.
Jay Bunyard, who owns and operates 17 radio stations across the state, served with Knight on the Parks and Recreation and Travel Commission and followed him as president of the Arkansas Broadcaster's Association. He says the man many broadcasters called "The General" will be missed by a lot of people around the state.
Knight was awarded the Silver Mic Award from the ABA in 1999 for outstanding service to the Arkansas Broadcaster's Association. He was also elected twice to serve as the ABA's legislative liaison chairman. In that role, he lobbied for broadcasters not only in Little Rock, but in Washington, D.C.
Knight did something for Mountain Home High School athletics, in particular girls' basketball, that had never been done anywhere in the state, according to former head coach Janet Wood.
Mel Coleman, CEO of North Arkansas Electric Cooperative, got his start in radio in the 1980s. He remembers his first encounter with Knight and how much he did for the Twin Lakes Area.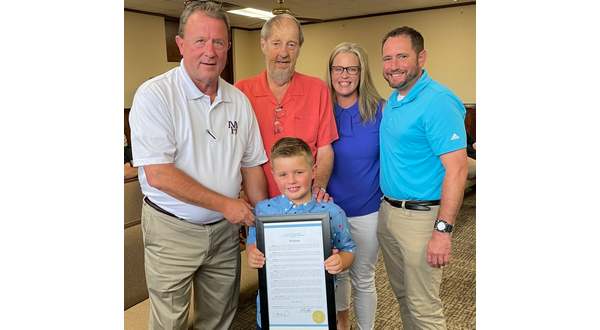 (from left) Mountain Home Mayor Hillrey Adams, Knight, daughter Heather Loftis, son-in-law Chris Loftis and (center) grandson Zane Loftis
The City of Mountain Home proclaimed July 15 of this year to be "Bob Knight Day." Mayor Hillrey Adams surprised the longtime radio broadcaster with the news during a city council meeting. Adams says it's nearly impossible to know everything Knight did for the Twin Lakes Area.
The city's proclamation read, "Bob has been a vital part in this community and has served as a mentor to others about giving back to the Mountain Home area. (He) has kept this community at the center of his life and career and the importance he places on service to the community is second to none."
Former Baxter County Judge and Mountain Home Mayor Joe Dillard says Knight was an integral part of the community.
Longtime KTLO News Director Jim Bodenhamer says his former boss had a huge impact on the Twin Lakes Area.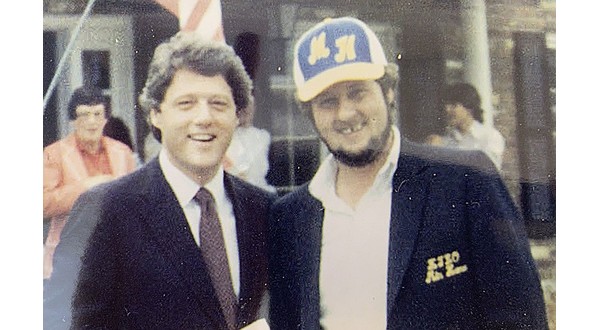 Knight with then Gov. Bill Clinton
Knight was born in Gassville in 1945 in the old Rollins Hospital. He graduated from Mountain Home High School in 1963, where he was a member of the first undefeated football team in Mountain Home history in 1960, and the Wichita School of Broadcasting in 1965. He served four years in the U.S. Navy from 1965-1969 and was stationed in Morocco and aboard the battleship U.S.S. New Jersey.
Funeral arrangements for Bob Knight are pending.
WebReadyTM Powered by WireReady®NSI