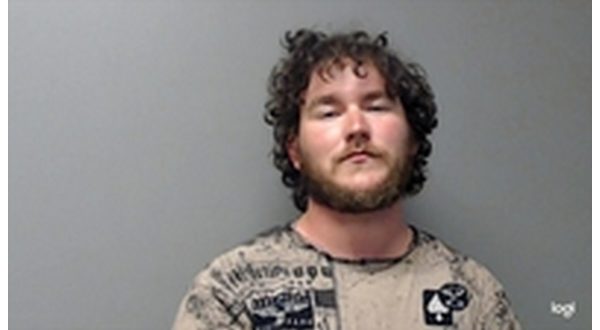 A Baxter County man has been arrested following a road rage incident in which he is alleged to have fired multiple shots at another driver. Arrested following the incident Tuesday afternoon was 28-year-old Dixon Wayne Hutchins of Salesville.
According to the incident report from the Baxter County Sheriff's Office, 911 received a call from the victim saying he had been shot at on Water Tower Road in Salesville. The victim told deputies as he was driving on State Highway 5 in Salesville, another vehicle was driving close to his bumper in an aggressive manner. The victim said when he turned onto Water Tower Road, so did the vehicle behind him so he pulled over to let him pass. The victim told deputies the vehicle passed him, blocked the roadway and Hutchins got out of his vehicle and yelled at him to exit his vehicle. He refused and that's when Hutchins allegedly started shooting.
The victim said he ducked behind the steering wheel, put his car in reverse and tried to pull away. He told investigators he heard roughly five shots. Investigators found multiple bullet holes in the hood, a ricochet on the windshield and a bullet hole in a headlight.
A man who lives near where the shooting took place told investigators his home had been shot. Law enforcement discovered a bullet hole in the front of the house. The bullet traveled through multiple walls.
Hutchins claimed the shooting was in self defense and requested a lawyer. A passenger in his vehicle witnessed the incident but refused to give any information to law enforcement.
Hutchins is facing two felony counts of aggravated assault and one count of criminal mischief in the first degree. He is free after posting a $250,000 bond.
WebReadyTM Powered by WireReady® NSI