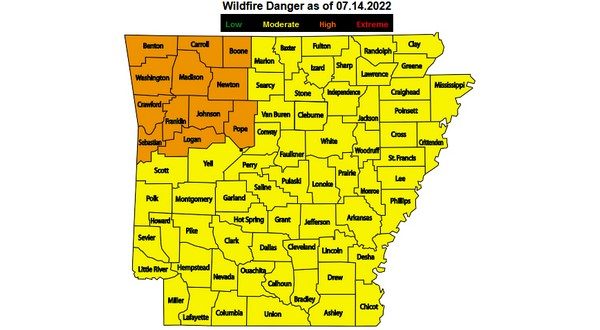 Baxter County has joined the long list of counties issuing burn bans.According to Baxter County Judge Mickey Pendergrass' court order, the ban shall be enforceable by and through the Baxter County Sheriff's Department.The order notes outdoor burning may be permitted under special circumstances when the court is assured all necessary and proper precautions are being enforced to ensure the burning constitutes no hazard to life and property. No outdoor burning is permitted in the absence of a written permit from the county judge and the fire chief of the appropriate fire protection district.
Failure to comply with the burning ban shall constitute a misdemeanor, allowing the district judge to set the fine up to $500 for the first offense and up to $1,000 for each subsequent offense.
Also as of Thursday afternoon, the City of Gassville issued a burn ban effective immediately. All outdoor burning in the corporate limits of Gassville is prohibited until further notice.
Burn bans are still in effect for the cities of Salesville and Flippin.
Notification will be given when conditions have improved and the bans are lifted.
With the hot temperatures and dry conditions, the wildfire danger continues to increase across northern Arkansas and southern Missouri. The Arkansas Forestry Commission has updated their wildfire danger map, moving the northwest corner of the state, including Boone and Newton counties, into the high danger category. The rest of the state is listed in the moderate category.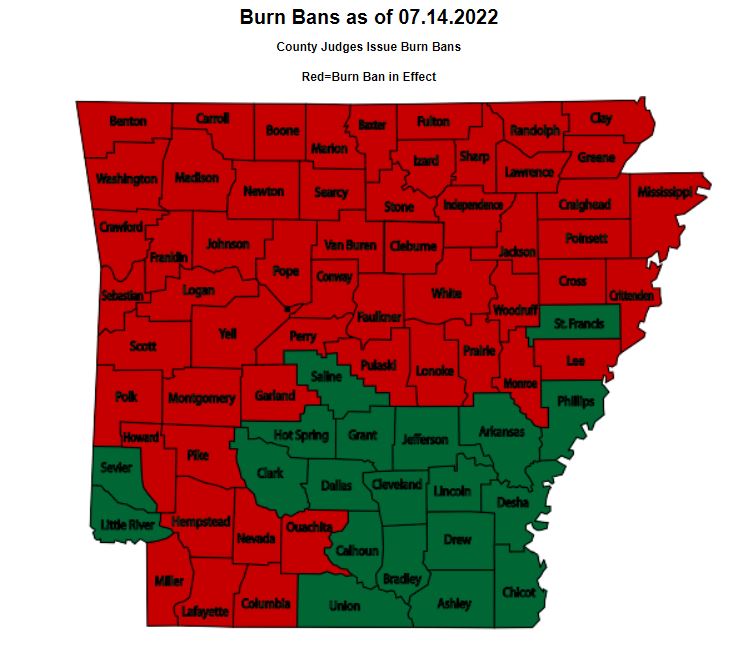 Fifty five of Arkansas' 75 counties now have burn bans, including all of the northern half of the state. 20 counties in the state have not issued a burn ban. Most of them are in the southeast corner.
A burn ban prohibits residents in the unincorporated areas of a county from doing any burning. This includes fireworks, campfires, trash burning, open flame grilling, and prescribed or controlled burns. Anyone caught burning while a burn ban is in effect can be fined and/or sentenced to jail time.
State Forester Joe Fox says "These 90 to 100 degree days with little or no rain have led to extremely dry conditions across the entire state. We are seeing an increase in the number of wildfires and their intensity, and that's a trend that will continue until we see significant rainfall statewide."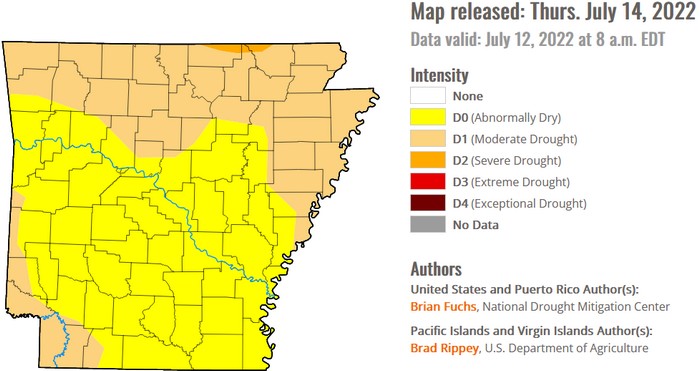 The new U.S. Drought Monitor was released Thursday morning. All of northern Arkansas and southern Missouri are in the moderate drought category. The northeastern part of Fulton County and the southern half of Howell County are shown to have severe drought.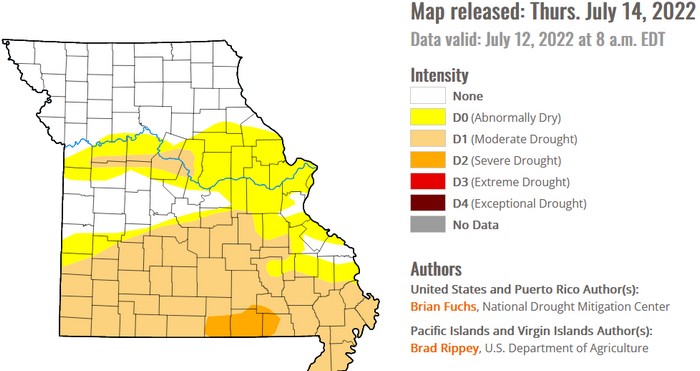 WebReadyTM Powered by WireReady® NSI