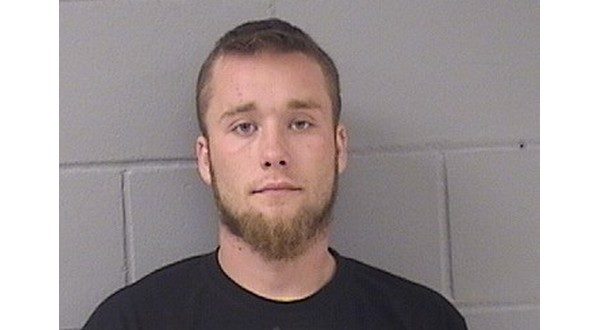 Baxter County drug charges filed against a former Mountain Home resident now jailed and accused of murder in Iowa have been dismissed.
Twenty-three-year-old Osborn Eugene Gavel was arrested May 28, 2021 on drug-related charges stemming from a traffic stop.
He is accused of possessing methamphetamine, marijuana and drug paraphernalia.
He was free on a $5,000 bond on the Baxter County charge at the time of his arrest for the murder in Iowa.
IOWA MURDER CHARGE
In the Iowa case, Gavel is accused of beating then 74-year-old Steve Reece to death with a crowbar, according to the Hardin County Sheriff's Office.
Gavel pled not guilty to the murder charge at a preliminary hearing on October 26, 2021.
The victim in the Iowa case lived in a modest home along Commercial Street in Union and was known to allow people going through hard times to stay at his residence.
The victim was also said to buy groceries for people in the community, provide rides and to pay for medicine.
It is reported that Gavel and several others had stayed at the residence the night before Reece's body was found.
In an interview with an Iowa television station, a clerk at a convenience store that Reece frequented said it was concerning to everyone who knew him that the elderly man let so many people who were down and out into his home.
She said family, friends and neighbors were worried about Reece, fearing that he might be hurt or worse by one of the people he sheltered.
The Hardin County Sheriff's Office received a 911 call about 5:30 a.m. Oct. 12, 2021 reporting an unresponsive male at Reece's address.
Reece's body was found in a bedroom of the residence.
Investigators allege Gavel used a crowbar he found in the garage of the victim's residence to strike Reece in the head multiple times.
The crowbar was found in a hallway and taken into evidence.
According to electronic court records, Gavel is being held on a million dollar cash only bond.
Gavel had another charge in Iowa picked up after he was jailed in connection with the Reece murder. He is reported to have kicked out the window in his cell after becoming "impatient and angry."
He recently pled guilty to 3rd degree criminal mischief.
WebReadyTM Powered by WireReady® NSI