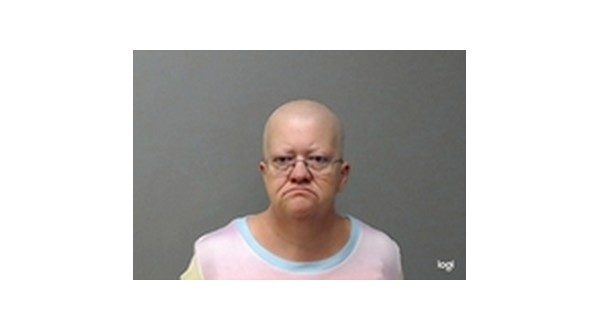 A woman who passed a note to a teller at the First Security Bank branch located inside the Mountain Home Walmart demanding money and warning she had a bomb in her purse appeared in Baxter County Circuit Court Monday.
Fifty-one-year-old Crystal Sherr of Calico Rock has pled not guilty to charges of aggravated robbery and theft of property filed against her stemming from the August 16 incident.
A request was made to the court to lower her $250,000 bond and Circuit Judge John Putman set September 19 to hold a hearing on the bond reduction request.
Aggravated robbery is a Class Y felony, the most serious classification of crime in Arkansas not punishable by death.
According to investigators, Sherr had been in Walmart about an hour before she went to the bank and handed a teller the note demanding money.
The note was apparently written on a piece of paper she found in the store.
Sherr said she wanted $1,000 and warned she had a bomb in her purse.
Mountain Home police immediately began reviewing footage from security cameras operated by Walmart and the bank.
The information obtained from the footage enabled police to issue a Be-On-The-Lookout (BOLO) for the vehicle involved in the incident.
An Arkansas State Police trooper located Sherr and the vehicle a short time later at a business in Calico Rock. The bank robbery in progress call came at 1:28 p.m. and Sherr was arrested in Calico Rock at 2:56 p.m.
A Mountain Home patrolman had previously encountered Sherr in July regarding another situation and was able to confirm her identity as the person shown on the security camera footage.
When questioned by police, Sherr is alleged to have said she robbed the bank because she needed money but "would have never hurt anybody."
Sherr's son was waiting for her in the car on the Walmart parking lot. According to the probable cause affidavit, he was unaware of what his mother was planning. She told him a friend had wired some money that she was going to pick up.
Investigators said Sherr had given her son some of the money take from the bank to help him pay moving expenses.
When mother and son left Walmart, they went to the drive through window at a Mountain Home restaurant and then made the return trip to Calico Rock where Sherr was arrested.
Police say $784 of the $1,000 taken from the bank was recovered.
There is some indication that Sherr may have been involved in a bank robbery the week before the one in Mountain Home.
In that incident, a female went to a drive-thru at the bank and gave the teller a note asking for money.
The female suspect is reported to have driven off when the teller walked away.
Sherr is an inmate in the Baxter County jail.
WebReadyTM Powered by WireReady® NSI