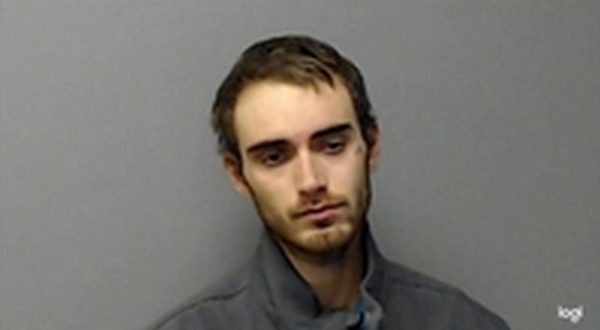 A rural Mountain Home man appeared in Baxter County Circuit Court Monday and entered a not guilty plea to a number of charges filed against him.
The charges against 22-year-old Uriah Plez Jones stem from a November 2 incident and include drug possession, simultaneous possession of drugs and firearms, being a felon in possession of a weapon, resisting arrest and violating parole.
Jones was arrested after Baxter County Sheriff's deputies went to a residence off Red Robin Lane in response to reports of "extensive" drug activity at the address.
When deputies initially knocked on the front door, several large dogs started barking, but no one answered.
As officers continued to pound on the door, an investigator went to the back of the house where he could hear someone speaking inside the house.
After about 20 minutes, the deputies were let into the house where they encountered a number of people, including Jones.
According to the probable cause affidavit, Jones was found in a bedroom with his hands in his pockets, staring at the floor.
While searching Jones, deputies found a loaded .25-caliber pistol along with what was described as a "substantial" amount of methamphetamine.
When he was told he was being arrested, Jones began to pull away and was put against a wall and handcuffed.
Deputies encountered five people in the house — four of them were either on probation or parole with active search waivers on file.
During the search of the residence, deputies reported finding 22 grams of methamphetamine, a small amount of marijuana and paraphernalia used to ingest drugs.
He is being held in the Baxter County jail with bond set at $25,000.
ON PAROLE FROM CHASE CASE
Jones was on parole from a four-year prison sentence handed down in Baxter County Circuit Court in an April 2019 case in which he ran from police, smashed into patrol cars several times and was driving in excess of 100-miles-per-hour.
At the outset, a Be On The Lookout (BOLO) was issued on a vehicle stolen out of Marion County. A Baxter County deputy was running radar when he clocked a vehicle doing 12-miles-per-hour over the speed limit as it traveled east on Highway 62/412.
When he caught up to the silver Hyundai Sonata and ran the license plate, it was determined the vehicle was the one reported stolen in Marion County.
According to the probable cause affidavit, Jones was the driver.
At one point, Jones' car pulled into a U-turn driveway in the 6300 block of Highway 62/412 East. The deputy following turned on his blue lights and pulled behind Jones.
As the deputy was getting out of his patrol car, the passenger side door on Jones' vehicle came open. The deputy is reported to have made a move to draw his service weapon, but stood down when a female got out of Jones' car with her hands up.
Once the woman exited the vehicle, Jones was said to have taken off at a high rate of speed headed toward Mountain Home. As the chase continued, the deputy reported reaching speeds of 100-miles-per-hour at times.
Jones turned onto the Sheid-Hopper Bypass. The first set of spike strips had been laid out at a point near Pebble Creek.
Jones' car ran over the spike strip and further into the chase ran other another set put out in Gassville.
The chase, in which Jones was reported to be driving 85 miles-per-hour on the rims after tires went flat when punctured by the spike strips, came to an end in Marion County when Jones attempted to make a right hand turn on State Highway 178, lost control, hit a sign and crashed into a ditch.
Jones refused to exit the car voluntarily and officers had to break out the driver's side window to remove him from the vehicle. He was taken into custody without further incident.
During questioning, it was determined Jones told investigators he might have swallowed a mixture of methamphetamine and bath salts.
When the chase ended, a deputy returned to the U-turn drive where the female had left Jones' car, but was unable to contact her.
In addition to Baxter County charges, Jones was also charged with a number of crimes tied in with stealing the car and with charges stemming from the chase in Marion County.
He was sentenced to four years in prison in Baxter County and three years in Marion County. The Marion County sentence ran concurrent with the one handed down in Baxter County.
According to parole and probation records, Jones' parole was revoked when he was arrested on the new Baxter County charges.
WebReadyTM Powered by WireReady® NSI