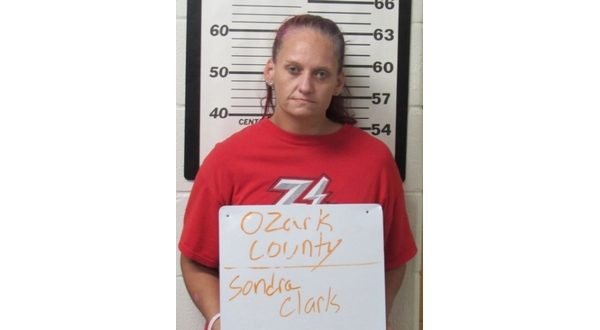 An Ozark County grand jury has indicted a Gainesville woman 41-year-old Sondra F. Clark with second-degree murder in connection to the 2015 death of a 3-month-old baby.
According to the Ozark County Times, the probable cause affidavit, the department received a 911 call on Aug. 26, 2015 reporting that an infant was unresponsive. The child was pronounced dead the same day and an investigation into the death was opened by the Ozark County Sheriff's Office. The cause of the death was later determined as arrhythmia due to hypoxia.
Authorities at the time determined through an interview with Clark that she was babysitting and taking care of the infant. She said she picked the baby up the night before and was watching her that day.
Clark reportedly told officers she was under the influence of drugs while babysitting. A toxicology reports confirmed that Clark was under the influence of controlled substance at the time.
Officers were told Clark had the baby sleeping in bed with her at some time during the night while she was under the influence of drugs.
The report states while Clark was in a drug-induced state, she rolled over while sleeping on the infant, which resulted in the ultimate death of the infant. During interviews conducted in 2015, it was determined she was in direct control of the deceased infant while consuming drugs, which resulted in a life-threatening environment. It was reported Clark had made a stop an undisclosed location after she took custody of the infant prior to returning to her residence in Udall.
If convicted of the class A felony of second-degree murder, Clark will face 10 to 30 years or life imprisonment.
Clark was arrested Nov. 14 and is being held in the Ozark County Jail without bond. She was scheduled to appear in court for a plea hearing or trial setting Wednesday.
WebReadyTM Powered by WireReady® NSI