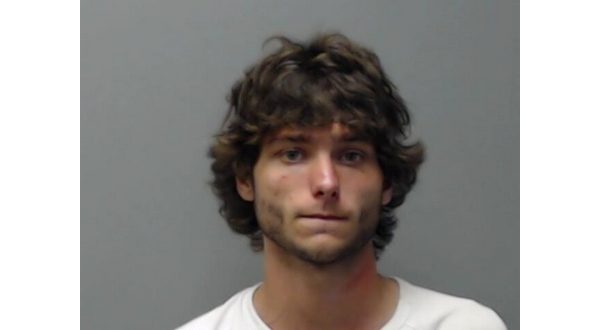 A 21-year-old Mountain Home man who has had criminal charges filed against him in several Arkansas Counties pled guilty to charges in three Baxter County cases during a session of circuit court Thursday.
David "Zack" Peifer was sentenced to six years in prison and, in one case, ordered to pay $2,400 in victim restitution.
Peifer was listed as an absconder by the Jackson County probation and parole office in November. He was apprehended and brought to the Baxter County Detention Center about a month later, according to jail records. Peifer was on probation at the time on a conviction in Jackson County.
Charges against Peifer were filed during a period beginning in 2020 and running through late June of last year.
CHARGES OF DAMAGING CARS
In his most recent case, Peifer is accused of breaking out windows and slashing tires on two vehicles parked at a residence in Mountain Home on June 12. The damage was done allegedly in retaliation for an incident involving a tattoo gun and a female.
PLAN TO SMUGGLE ITEMS INTO JAIL
In September last year, Peifer was charged with being involved in a conspiracy with his grandmother and older brother to sneak items of contraband to the older brother — Hunter "Ty" Peifer — who was locked up in the county jail at the time.
Both brothers and their 61-year-old grandmother were all charged. The older brother is an inmate in the Grimes Unit of the state prison system serving time on an earlier conviction. David "Zack" Peifer pled guilty to his charges Thursday.
TROOPER MAKES ARREST
On Oct. 10 last year, Peifer was arrested after an Arkansas State Police Trooper stopped to check on a parked vehicle. Peifer and another male were in the truck. Peifer told the trooper the pair had run out of gas but someone was on the way with more fuel. It was discovered Peifer had an active arrest warrant land he was taken into custody. Drugs and drug paraphernalia were found in the truck.
JACKSON COUNTY REVOCATION
In early July 2021, Peifer was arrested in Jackson County and charged initially with being in simultaneous possession of drugs and firearms. He pled guilty to a charge of criminal use of a prohibited weapon in December last year and was put on probation for six years.
When he was recently arrested in Baxter County for damaging the two vehicles, a petition was filed in Jackson County Circuit Court to revoke his 72 month probation. Court records show the revocation case is still open.
WebReadyTM Powered by WireReady® NSI