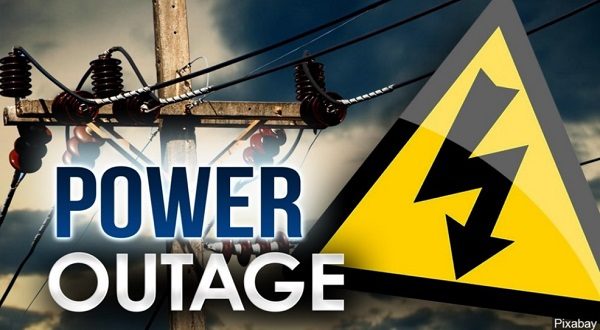 Widespread power outages continue throughout the Twin Lakes Area following Tuesday night's snowfall, and for North Arkansas Electric Cooperative, that number was at just under 29,000 at 4:40 Wednesday afternoon. Here's a statement from the cooperative:
"North Arkansas Electric Cooperative personnel and contractors are working to restore electricity to more than 28,000 members as of 4 p.m. Wednesday, Jan. 25, following substantial snowfall across the co-op's service area Jan. 24. Service has been restored to more than 3,000 members.
"Most outages are due to downed lines. Snow accumulating on the lines as well as trees and limbs falling into lines caused the bulk of damage. In addition, at least three poles and numerous crossarms and braces are broken. Damage assessments continue in some areas.
"Outages will extend at least into the weekend for some members. NAEC is restoring service to the greatest number of members in the shortest time possible. Outages affecting individual or small numbers of members will be tackled after service to substations and main lines resumes.
"Twenty-three additional crews are assisting NAEC's outage restoration efforts. They are from Arkansas Electric Cooperatives Inc., Ouachita Electric Cooperative and Woodruff Electric Cooperative as well as contractors from Mississippi and Tennessee.
"To ensure their safety, NAEC asks members to stay clear of any downed lines as they could be energized and pose an electrocution risk. If using a generator, members need to follow the manufacturer's operating instructions. This includes not using a generator indoors or in attached structures, such as garages, as it could pose a carbon monoxide risk.
"NAEC has four ways for members to report an outage: NAEC mobile app, Outage Viewer at naeci.com, main line of 870-895-3221 and automated system of 844-335-4461. NAEC cannot provide members estimated restoration times for individual outages at this time, but updates, as available, are posted to NAEC's Facebook page at https://www.facebook.com/NorthARElectric."
At the last update, the cooperative was reporting 13,450 outages in Baxter County, 793 in Marion County, 6,413 in Fulton County, 5,000 in Izard County and 184 in Stone County.
The outages being reported by Entergy Arkansas include 571 in Baxter County, 2,654 in Marion County, 1,746 in Izard County, 1,154 in Searcy County, 8,220 in Stone County, 5,808 in Boone County and 141 in Newton County.
The majority of White River Valley Electric Cooperative's members have power restored. There are still 148 outages in Ozark County, three in Taney County and seven in Douglas County.
WebReadyTM Powered by WireReady® NSI