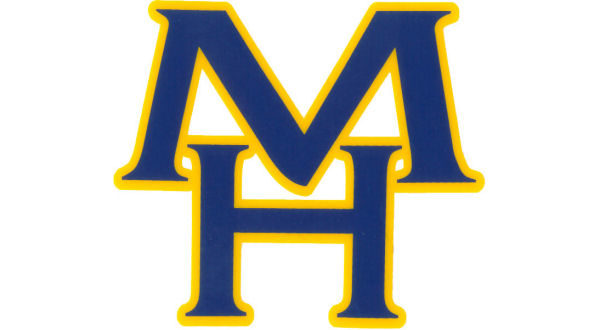 The Mountain Home High School basketball teams had mixed results on Wednesday as they went to Greenbrier for their second makeup outing. Matt Sharp has the details.

Listen:


After struggling for three quarters, the Lady Bombers dominated the final period to defeat the Lady Panthers 57-45. Most of Mountain Home's struggles came with handling the ball as they committed 21 turnovers on the night. In addition, the Lady Bombers were held to just one three-pointer for the first three quarters. In the fourth period, Mountain Home's pressure defense took a toll on Greenbrier as they started committing more turnovers. The Lady Bombers also got fouled more often on their way to the basket, and they hit 12-of-13 free throws in the final quarter. In all, Mountain Home outscored the Lady Panthers 29-8 in that last frame to post the 12-point victory.
Laykin Moore led the Lady Bombers with 21 points, and Amelia Rucker added 13. Jade Steele scored 13 points for Greenbrier.
Mountain Home improves to 14-11 on the season and 5-4 in the 5A-West. The Lady Panthers fall to 4-19 and 0-9.
The Bombers came up just short in the boys' game as they were edged out by Greenbrier 47-45. The Panthers led for most of the contest, but it was never a big advantage. In the fourth quarter, Mountain Home took the lead on multiple occasions, but Greenbrier seemed to have an answer each time. The Panthers were up two with 7 1/2 seconds left as Braiden Dewey went to the free throw line for the Bombers. He missed both, but the ball was knocked out of bounds by Greenbrier. The ball went to McGee Harris in the corner, and he attempted to give Mountain Home the lead with a three. Harris' shot was off the mark, and the Panthers were able to get the rebound and run out the clock.
The Bombers were led by Dewey with 15 points, and Harris chipped in 11. Jack Runsick had 15 points for Greenbrier, and Aidan Berry provided 11.
Mountain Home drops to 13-12 overall and 4-5 in the league. The Panthers are now 12-11 and 6-3.
Both Mountain Home teams are set to go to Greenbrier on Friday.
Elsewhere in the 5A-West, Alma split its makeup games with Greenwood. The Airedales took the boys' game 54-43, and the Lady Bulldogs dominated the girls' contest 71-26.
WebReadyTM Powered by WireReady® NSI