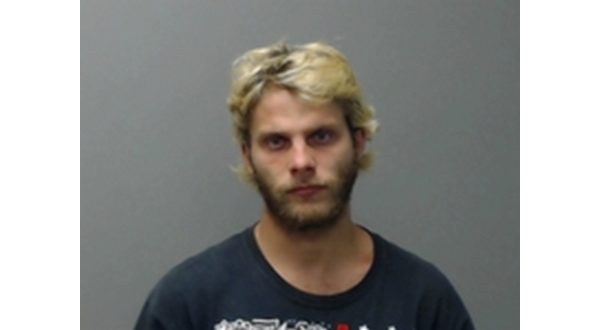 A 23-year-old Midway man charged with having inappropriate sexual contact with a relative appeared in Baxter County Circuit Court Monday and very reluctantly entered a no contest plea to charges stemming from the incident.
He was sentenced to five years in prison, with three suspended and two to serve and will be required to be listed as a sex offender.
Brennan Ray McKenna was named as the alleged perpetrator when the victim reported the incident to authorities. The victim told Mountain Home police investigators that she had been asleep in bed when she awoke and reported finding McKenna touching her inappropriately. She said immediately after she woke up, McKenna left the room, and then, a short time later, the residence.
McKenna was located and arrested three days after the alleged incident took place.
After an interview with police, he was charged with second-degree sexual assault.
McKenna was due to go before a jury on Tuesday, but elected to accept a plea offer from the state. He did not do so quietly. From the beginning, McKenna seemed to want to get out of the plea. Deputy Prosecutor Kerry Chism told Circuit Judge John Putman that the state was ready to proceed with the trial if McKenna did back out of his plea agreement.
During most of the time he was in the courtroom, McKenna loudly proclaimed his objection to being sent to prison. "I want to be here to see my kid born." McKenna then told the court he did not want to remain in Baxter County because he had been threatened. At one point, he made it known he wanted to be moved to Marion County because he could "eat better."
He then objected to any wait he would be forced to endure until bed space became available in the chronicaly overcrowded state prison system. Prosecutor David Ethredge said he would make every effort to see McKenna got a speedy trip to prison.
McKenna balked on taking the plea and at one point, Judge Putman orderd him removed from the courtroom so lawyers could talk with him. Even when he finally did accept the plea and was taken to the area where jail inmates wait while in the court complex, McKenna could be heard loudly discussing his punishment.
WebReadyTM Powered by WireReady® NSI