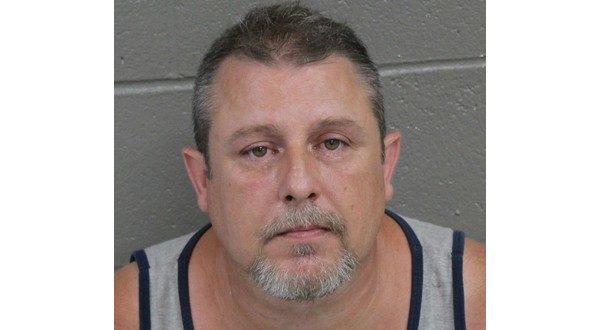 A Gassville man accused of having a number of sexually explicit images of a teenage relative on his cellphone and computer was in the process of pleading guilty to his charges during a recent session of Baxter County Circuit Court when his wife addressed the court and said the proposed sentence 49-year-old Uhlan Esel "Buddy" Woods was set to receive was too light.
"I can't live with him getting nine years," she said, "not after what we went through."
Circuit Judge John Putman said he wanted the plea put on hold until he had a chance to go over the affidavit and other documents in the case. He said the review might result in the nine year sentence that had been mentioned, but might cause him to change his mind about accepting the plea.
On Monday, Judge Putman said he had decided not to accept the sentence recommended in the plea agreement and the case was put back on the trial docket. After the plea was turned down, Woods withdrew his acceptance of the deal.
Wood's wife again appeared before the court Monday to repeat her objections to the nine-year recommended sentence. "He has torn our family apart, taken everything away from us. Nine years is nothing. He will be getting out and where does that leave us? She said "he had done this before."
According to investigators, Baxter County sheriff's deputies responded to a residence along Cotter Road just outside Gassville about 7 p.m., July 13, last year. The deputies determined Woods had been in an argument with his wife during the morning hours of July 13 after she found what were described inappropriate images of a teenage relative on his cellphone and confronted him about the discovery.
The wife told investigators she had answered Woods' phone because he was not in the house at the time and saw an "APP" on the phone that would allow the use of a second number for texting and calling.
She alleged that when she opened the "APP," known as "TextFree," she saw messages and pictures that had been sent by the teenager.
Messages contained in the "APP" were reported to have directed the victim to send nude photos of herself "or she would be in trouble." Another message threatened that if the photos were not sent to a certain toll free number, the writer would "ruin" her life.
When the wife returned home from work, she found that Woods had left the residence, taking a 9 millimeter handgun and his two grandchildren — ages one and three — with him. At the time, Woods was reported to have court-ordered custody of the grandchildren.
A Be-On-The-Lookout (BOLO) was broadcast on Woods. A deputy sheriff was able to make contact with Woods at one point and attempted to convince him to drop the two children off at a safe location. Woods is alleged to have replied he intended to take the children to relatives living in Iowa. Woods was eventually stopped and taken into custody near Rolla in Phelps County, Missouri.
The two young children were not with him when he was pulled over. It was determined he had dropped them off at a family member's residence in Gamaliel before he fled the county.
Investigators reported they went through Woods' cellphone and laptop computer and located a "significant" number of inappropriate images of the victim.
Woods is charged with engaging children in sexually explicit conduct for use in visual or print medium, a Class Y felony. The Class Y felony is the most serious classification of crime in Arkansas not punishable by death. He is also charged with distributing, possessing or viewing matter depicting sexually explicit conduct involving a child.
Woods' wife filed for divorce late last month.
WebReadyTM Powered by WireReady® NSI