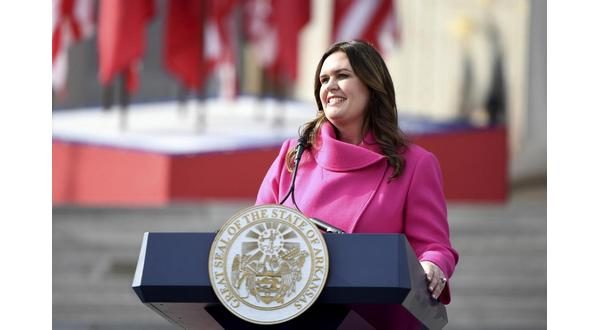 On Monday, Arkansas Gov. Sarah Huckabee Sanders called for setting aside $470 million for new prison beds and imposing sentencing changes to keep violent offenders incarcerated longer, as part of a public safety package lawmakers expect to take up starting this week.
The Republican governor said the package will also include new mental health programs, $20 million to recruit new corrections officers and new protections for crime victims.
Sanders said the one-time funding will pay for 3,000 new prison beds, and will also require $31 million in annual operating costs.
The Associated Press states Sanders is pushing for the new prison space as the state's correction system is above capacity, with more than 2,000 inmates being housed in local jails. Arkansas prisons are at least 106% above capacity, according to the Department of Correction.
Sponsors of the proposed sentencing changes said they planned to present the legislation to a Senate panel on Wednesday, with legislative leaders trying to wrap up this year's session by early next month.
The legislation will call for anyone who is sentenced Jan. 1, 2024 for certain violent offenses, including rape and murder, to serve 100% of their sentence. The bill will also require anyone sentenced starting in 2025 for a list of other offenses to serve at least 85% of their sentence. The changes won't apply to people who had already been sentenced before the law takes effect.
WebReadyTM Powered by WireReady® NSI