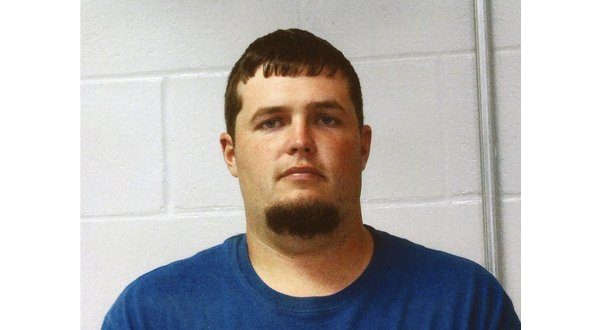 KANSAS CITY, Mo. (AP) – A Missouri man already imprisoned for life for killing two brothers from Wisconsin over a cattle contract has been sentenced to more than 30 additional years for a related federal crime.
Garland Joseph Nelson, 28, of the northwestern Missouri town of Braymer, was sentenced Monday in U.S. District Court in Kansas City to 32 additional years in prison and also ordered to pay $261,000 in restitution for defrauding Diemel's Livestock of Wisconsin.
Nelson pleaded guilty in September to two counts of first-degree murder in the 2019 deaths of 24-year-old Justin Diemel and 35-year-old Nicholas Diemel, of Shawano County, Wisconsin. He was sentenced to life without parole.
The Diemels' father reported them missing July 21, 2019, after they didn't return from a visit to Nelson's farm, where they had gone to collect a $250,000 debt. The Diemel family had sent livestock to Nelson's farm to be cared for and sold between 2018 and 2019. However, the animals were neglected and many died. Nelson charged the family full price, according to court documents.
Prosecutors said Nelson shot the brothers and drove their pickup truck off of his farm. He told authorities he put the men's bodies in 55-gallon barrels and burned them. Nelson told investigators he dumped the remains on a manure pile and hid the barrels on his property. The remains were later found in Missouri and in a livestock trailer in Nebraska that had been purchased in Missouri.
Federal prosecutors said Nelson tried to cover up the cattle fraud scheme by killing the brothers. He pleaded guilty to the fraud charge days after the guilty plea in the killings.
WebReadyTM Powered by WireReady® NSI