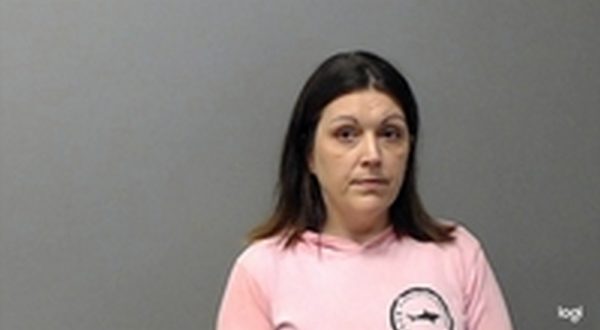 A Baxter County woman who is facing theft charges for taking customer's money but not doing the work, is facing charges in Marion County for a similar issue.According to the probable cause affidavit, the Bull Shoals Police Department received a received a report of a theft. The victim told authorities they had contracted a Southern Pool Co for a pool and spa to be installed at their home. They stated they signed a contract with owner 41-year-old Jessica Trivitt in June 2022 for a 16′ x 40′ pool, Horseshoe Spa without spillover, concrete work and accessories for $126,402 with a down payment of $63,201. Additional payments of $25,000 was to paid when the hold was dug, $25,000 when the pool was set, $10,000 when the plumbing and backfilled, and a final payment of $3,201 when the job was completed.
The victim stated they paid Trivitt the deposit on June 15, 2022 then paid the second and third payment in one lump sum of $50,000 on July 7, 2022. The pool and spa were set, but after the second and third payment was made plumbing was started but never completed. The victim told law enforcement Trivitt told them parts were on back order, but work never started back up. They state the pool now sits with rain water in it and their backyard was left with holes and exposed pipes.
The victim told authorities they have secured a new contractor to finish the pool, but will cost them an additional $72,450 to complete; almost $10,000 more than originally quoted from Southern Pool.
Trivitt is facing additional charges of theft in Marion County. She was arrested by the Baxter County Sheriff's Office and was released on $15,000 bond.
WebReadyTM Powered by WireReady® NSI