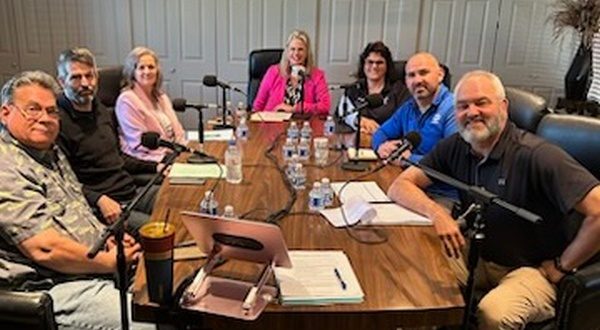 Leading up to next week's school election, a forum on the millage increase proposed by Mountain Home Public Schools was held Monday morning on KTLO-FM. Representatives for the millage included Superintendent Dr. Jake Long, School Board member Lisa House and concerned citizen Mike Stockton. Representatives against the millage included concerned citizens Chris Chamberlin, Melissa Klinger and Mark Howson.
In February, the school board decided to ask the district's residents to vote on a proposed increase of 2 1/4 mills during the election on May 9. If approved, funds will go toward a construction and renovation project at Mountain Home High School Career Academies. Dr. Long says this was an issue brought to his attention when he was first hired by the district.

Listen:


Chamberlin says he is against the proposed millage increase for a number of reasons, and he adds his biggest concern is his belief alternative plans were not adequately considered.

Listen:


Dr. Long later addressed the state's proposal mentioned by the opposition during Monday's forum. He says it's based on a feasability study for the number of sophomores, juniors and seniors Mountain Home is serving.

Listen:


Chamberlin went on to say he is not against all millage increases, and he sees the need for a project at the high school, but he believes the money the district is asking for is too great.

Listen:


Near the end of the forum, both sides were asked what they wish for when it comes to educating Mountain Home students. House had three things at the top of her wish list.

Listen:


Chamberlin says his main wish is for the Mountain Home students to receive a quality education as he says he received growing up in Louisiana.

Listen:


Click here to listen to the entire forum.
WebReadyTM Powered by WireReady® NSI