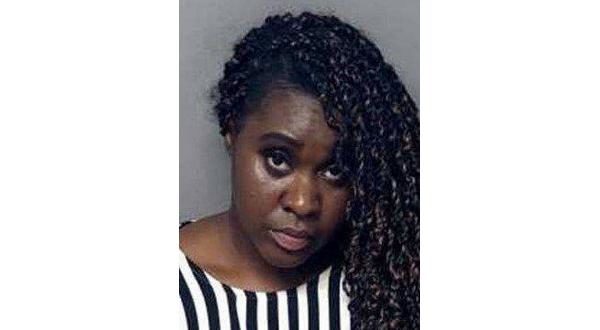 JEFFERSON CITY, Mo. (AP) – A Missouri state lawmaker said she takes "full responsibility" for neglecting court cases over moving violations, which led to her arrest this week.
Jefferson City police arrested St. Louis Democratic Rep. LaKeySha Bosley on Monday after an officer pulled her over and discovered a warrant out for her arrest. She was released the same day after posting $300 bail.
The warrant is for a no-show at a hearing for a speeding ticket last year in the southeastern Missouri county of Perry. A judge recalled the warrant Wednesday, according to court records.
Courts have issued several warrants for Bosley's arrest since 2016 after she didn't show up at court hearings for moving violations.
After the St. Louis Post-Dispatch first reported on the warrants in March, Bosley said her lawyer requested the warrants be repealed. A Boone County warrant over not going to a court hearing over expired plates has been recalled. Bosley said the Perry request was previously denied because the court mistakenly determined that the case number was wrong.
There is still a warrant for Bosley's arrest outstanding in the St. Louis suburb of Pine Lawn for not going to court to deal with a 2016 speeding ticket. Bosley said she has repeatedly called the court to resolve the warrant, but staffers there said there is no record of it.
Voters elected Bosley to the House in 2018. She said she is disappointed that her arrest has become a distraction from her work as a lawmaker, particularly in advocating for compensation for people who have been wrongfully convicted and extending Medicaid health care access for new mothers.
"I've been so focused in trying to do a lot of good work in the Capitol (and) making sure that I do the people's work for the 79th District, I've neglected my own personal endeavors," Bosley said. "I'm truly sorry for that, because you can't be a good representative if you personally aren't taking care of your business. So I take full responsibility for that."
WebReadyTM Powered by WireReady® NSI