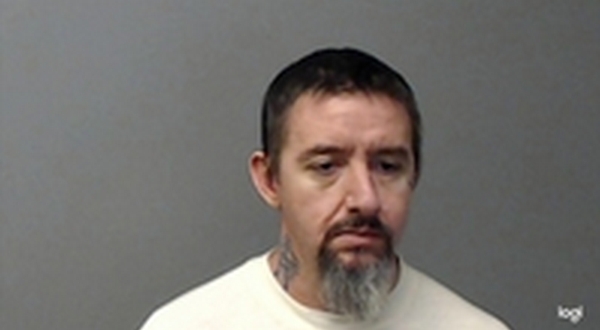 Court records show that Joshua Hicks has apparently made his living breaking into and robbing vending machines and writing hot checks across a wide swath of the state.
The 41-year-old Hicks appeared in Baxter County Circuit Court last Monday where he pled guilty to charges of breaking or entering and theft of property and was sentenced to four years in prison.
He has changed locations many times, listing addresses in Mabelvale, Clinton, Hot Springs, Heber Springs, and Quitman on court documents.
In Baxter County, he is charged with breaking into vending machines at a gas station along Highway 62/412 East in the Cranfield area and at a Mountain Home motel in early November 2022.
Video from surveillance cameras at the site of the Cranfield Road break-in showed a dark colored Chevrolet Malibu pulling in front of the business at about 1:30 a.m.
A man wearing what was described as a "distinctive" long sleeved shirt got out of the vehicle and used what appeared to be some type of drilling tool and a small crowbar to force two vending machines open and remove the change trays, according to the probable cause affidavit.
In a robbery in another county, Hicks was reported to have been wearing a dark colored shirt with "grandpa: the next best thing to Santa," written on it.
The license on the vehicle was visible and when it was checked, it came back as registered to Hicks.
On the same day, vending machines at the Mountain Inn were broken into. Video footage from security cameras at the motel showed the same man using tools to open the machine and remove items from inside.
While the investigation was underway in Mountain Home, a detective from the Clinton Police Department in Van Buren County contacted the Baxter County Sheriff's Office and said his department had been in contact with Hicks regarding vending machine break-ins in that county.
When security camera footage from both Baxter and Van Buren Counties was viewed, Hicks showed up in both.
Hicks was sentenced to 10 years in prison in Van Buren County Circuit Court March 13 for breaking into vending machines at a laundromat at Clinton.
Hicks was brought to Baxter County from Van Buren County on March 16 to face his charges here. Other counties have placed "holds" on Hicks.
Hicks' name came up in investigations into thefts from vending machines and writing hot checks in many counties including Baxter, Clark, Cleburne, Hot Spring, Howard, Montgomery, Pike, Pulaski and Van Buren.
Hicks was alleged to have taken at least $800 in quarters during a robbery at a laundromat in Bismark. The owner of the laundromat reported that both the change machine and vending machines had been broken into.
According to police reports, Hicks took coins and paper money from the machines he broke into.
He was charged with a July 2017 vending machine robbery at a motel in Caddo Valley (Clark County) as well as a second break-in to the same machine in late September 2017.
Footage from security system cameras showed Hicks as the person who broke into the vending machine on both occasions.
Court records indicated that Hicks hit vending machines mainly at car washes, laundromats, gas stations and motel laundry rooms.
In interviews with police, Hicks has often said he was on drugs when he was robbing vending machines around the state and could not remember any details. He also said during one interview, "I make very good money and don't need to break into a coke machine."
When he was arrested in Montgomery County, investigators made a list of tools found in Hicks' car. The tools listed included a crowbar, several screwdrivers and bolt cutters. Police termed it a burglary kit.
Hicks was also found to be carrying a box of assorted coin wrappers.
In 2000, Hicks switched gears and was reported to have written a significant number of hot checks. The checks were written on an account at the Heber Springs State Bank. Records show that Hicks passed about $842 in hot checks to the Walmart store in Heber Springs alone.
Other returned checks were written to gas stations and the Dollar General Store in Heber Springs.
WebReadyTM Powered by WireReady® NSI