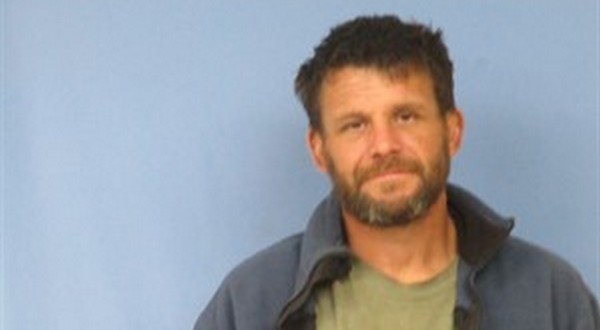 A Newton County man is facing multiple felony charges after starting a "controlled" burn which resulted into the loss of a storage shed and communication equipment.According to the probable cause affidavit, the Newton County Sheriff's Office responded to structure fire on April 25 at approximately 8:50 in the morning. Dispatch advised deputies, the Mt. Judea Volunteer Fire Department previously responded to the same address for a field fire earlier in the morning.
When deputies arrived on the scene, they observed an outbuilding fully engulfed and a second beginning to catch fire with visible flames. They also observed a male, identified as 38-year-old Ryan Campbell, dragging items away from one the buildings.
During the first response to the residence, firefighters observed Campbell exiting the woods and stating the fire was a controlled burn. They then left the scene at the direction of Campbell as he stated he was the grandson of the homeowner. Firefighters stated the back yard of the home had not been burned at the time.
The victim stated when she and her son arrived, they observed one of the two sheds on fire and called 911. She told authorities she went inside the residence where she found Campbell asleep, and woke him to ask for help with the fire. The victim stated she had not given Campbell permission to burn anything on the property. While speaking with law enforcement, the victim noticed several personal items belonging to her, such as hair rollers, toothbrushes, Fixodent and other personal hygiene items melted along a nearby fence line. The victim states the estimated value of damage of the shed is between $15,000 and $17,000.
The field fire burned across the fence line towards County Road 4510 where it burned a Ritter Communications pedestal causing approxiately $1,600 in damages.
While en route to the detention center, Campbell allegedly admitted to authorities he burned the field, but it was a controlled burn. He also stated the shed burning was an accident.
Campbell is currently being held in the Newton County Detention Center on $5,000 bond.
WebReadyTM Powered by WireReady® NSI