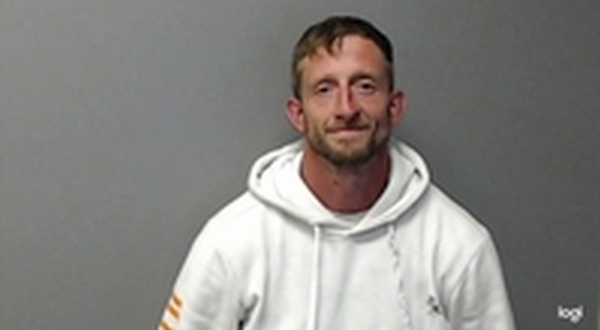 A Baxter County man is facing theft charges after the insurance card he provided during a traffic stop did not match the motorcycle he was operating.
According to the Baxter County Sheriff's Office, deputies received a report from a victim in November 2022 who noticed the lock "cut-off" of her storage unit and replaced with a red lock. Once the victim was able to regain entry, she discovered several items missing, including a black and red Kawasaki motorcycle valued at $5,000.
In April, deputies observed a black sport motorcycle entering the bypass from Arkansas Highway 5 South, which resembled a BOLO dispatch recently issued. As deputies approached the motorcycle, the observed it did not have a license plate. During the traffic stop, law enforcement was advised the driver, identified as 33-year-old Joshua Thompson of Clarkridge, was on probation with a search waiver on file. In a backpack he had on his person, deputies found a bottle of pills containing Gabapentin and Xanax not belonging to Thompson.
Deputies attempted to run the VIN number listed on the insurance card provided by Thompson, but dispatch was unable to locate any records. Upon further inspection of the motorcycle, deputies found a VIN number which matched a motorcycle reported stolen in Baxter County.
Later in May, Thompson brought investigators an alleged handwritten Bill of Sale to the sheriff's office. The document had no witness, was not notarized and the signature of the victim did not match other documents provided as evidence. Thompson was unable to provide an accurate description of the female he allegedly met with where he stated she was by herself when she sold him the motorcycle in the Walmart parking lot. He later altered his story to state a male was with her.
Thompson advised he would try to located where the second motorcycle was. The handwritten Bill of Sale had the wrong VIN number on it as it did not match the motorcycle that was stolen. However, the VIN number on the Bill of Sale did match the wrong VIN number listed on the insurance card he used to obtain insurance.
Thompson is facing charges of theft by receiving, failure to register, no insurance and possession of controlled substance. He was released on $5,000 bond.
WebReadyTM Powered by WireReady® NSI