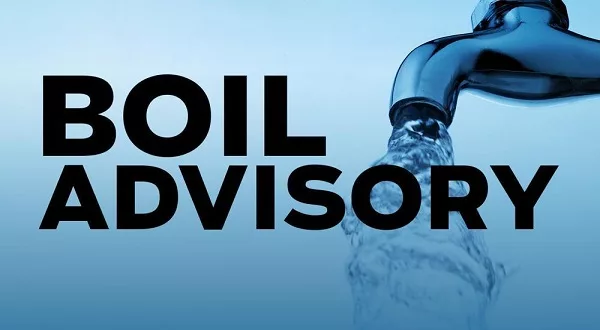 The Arkansas Department of Health has issued a boil water order for Alpena Waterworks in Boone County and Mountain View Waterworks in Stone County.
The boil order for Alpena Waterworks was issued Friday due to a construction related water line break. The order affects the area starting at the 300 block of West Hill Street and extends east to Highway 412, and from Highway 412 extending to Highway 62 to Denver Road.
The boil order for Mountain View Waterworks was issued Tuesday due to a water line break and affects the customers along the South of Main from Long Avenue to Mountain View Butcher Shop, and North of Main Street, Snoda Lane to Edgmont Video.
A boil order remains in effect for the entire Pyatt Waterworks System. The boil order was issued Thursday due the total coliform in the water being a positive trigger on a resample for an original E. Coli positive sample. Total coliform is defined as a large collection of different kinds of bacteria. Because the coliform was a positive trigger on an E. Coli positive sample, this means E. Coli may be present in the water.
The orders will remain in effect until further notice.
Customers are advised the water may be unsafe for human consumption and water used for drinking or food preparation must be boiled briskly for one minute prior to use. All ice cubes should be discarded and only boiled water used for making ice.
WebReadyTM Powered by WireReady® NSI