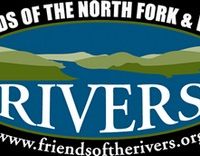 The Friends of the Northfork and White Rivers, an all volunteer non-profit organization, began in 2002 by a group of local citizens concerned with protecting local rivers and the watersheds feeding those waters. A previous segment in this series on the Friends of the Norfork and White Rivers described the importance of the watershed to the communities along the rivers. This series will focus on the work of the group to engage and educate the public on how to protect the watershed.
Jane Darr, a past president of the Friends and current board member and Dr. Eddie Dry, a member of the friends group and professor at Arkansas State University in Mountain Home say there are a number of things homeowners can do to not only protect the watershed, but to protect their property, too.


Listen: right-click to download mp3
Proper disposal of unused drugs is also important, says Darr.


Listen: right-click to download mp3
Baxter County Sheriff John Montgomery has a drop box across the street from the county jail where unwanted drugs can be dropped off 24 hours a day and the Mountain Home Police Department will also accept unwanted drugs during business hours.
The Friends also work in the schools to teach children the importance of protecting the watershed. Collaborating with Billie Collins from 4-H, they will be making presentations in local schools this spring, according to Darr.


Listen: right-click to download mp3
Darr says the other presentation is called the Web of Life.


Listen: right-click to download mp3
The Friends of the Norfork and White Rivers has was named the 2009 Conservationist of the Year Award by the Arkansas Wildlife Federation and named Conservation Group of the Year by the SOuthern Conclave, Federation of Fly Fishers in 2008.
The Friends will be at the Sow Bug Round-up Thursday, Friday and Saturday which is being held at the Baxter County Fairgrounds from 9 a.m. to 4 p.m. daily.
This month the Friends of the North Fork and White Rivers will focus on other work the group has done in the community and additional opportunities for citizen involvement. This month Our Community Cares sponsored by H & R Block, Century 21 LeMac Realty, Kent P. Nachtigal, MD/General & Vascular Surgery, Danny Porter Century 21 LeMac Realty, Advanced Auto Body, Carl Wayne's Nurseries, Sleep Mart and KTLO, Classic Hits and The Boot highlights the work of the Friends of the North Fork and White Rivers.
Learn more at ktlo.com. http://www.ktlo.com/2016/08/05/our-community-cares/
WebReadyTM Powered by WireReady® NSI