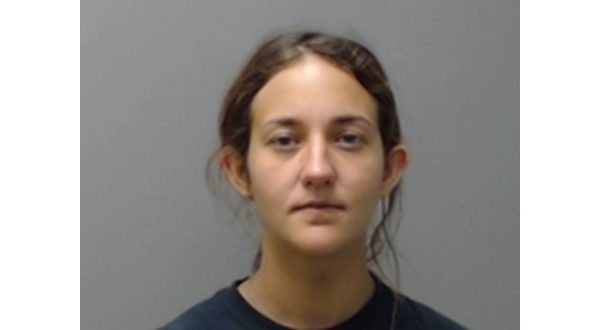 Photo: Amber Lea Runau
A 21-year-old Gassville resident who called 911 on Aug. 18 to report she had stabbed a woman made an appearance in Baxter County Circuit Court Thursday.
Amber Lea Runau is alleged to have told officers she stabbed the 72-year-old victim in the chest with a large kitchen knife. The victim was described as a close friend of Runau's family.
Runau, who is charged with first-degree murder with bond set at $1 million, entered a not guilty plea.
She seemed to be somewhat confused about what was happening during her appearance before the court. As Circuit Judge John Putman was going over the schedule for the case, he mentioned a date for Runau's trial. She seemed puzzled, "going to trial, why am I going on trial. Can I go home?" she asked.
Deputy Public Defender Sam Pasthing said he planned to ask that his client undergo a psychological examination to determine if she is fit to participate in her defense and can be held criminally liable for her acts.
According to the probable cause affidavit, Runau is reported to have said she became upset when she could not "fix" a picture frame and took her anger out on the victim.
Runau remained on the phone with 911 and was told to leave the house, located along Elm Street, and go out on the driveway to meet officers, which she did.
Officers reported she told them her story in a matter-of-fact tone. She was said to have described the events leading up to the stabbing and the act itself. She added one macabre detail, saying she had watched the victim's eyes as she died.
When officers went into the home and entered the living room, they found the victim sitting in her recliner with the kitchen knife protruding from her upper left chest area.
Runau was booked into the Baxter County Detention Center on the day of the alleged murder and remains an inmate in the facility.
WebReadyTM Powered by WireReady® NSI